Government response
2013 Budget statement: Justine Greening's comments
Justine Greening's comments after the Chancellor's Budget Statement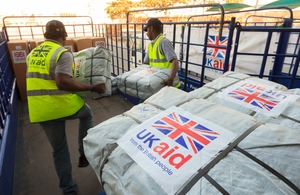 Speaking after the Chancellor's Budget Statement, International Development Secretary Justine Greening said:
The Coalition Government has today confirmed that for the first time ever, the UK will spend 0.7% of Gross National Income (GNI) on international development this year. We will be the first G8 country to keep our promise to the world's poorest people.
Achieving this pledge is not only the right thing to do, it is a smart investment for Britain too, as a group of our top CEOs has recently made clear. International Development is in our interests not just because it creates new markets, but because it can deliver a more balanced, resilient global economy.
Our ultimate aim is an end to aid dependency through growth and jobs
Published 20 March 2013