2012 Olympics, superfast broadband, media reform, sport for young people and new Lottery priorities at heart of DCMS Structural Reform Plan
Jeremy Hunt publishes the DCMS Structural Reform Plan.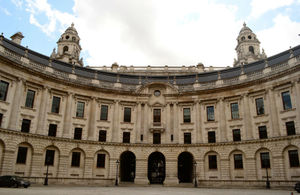 Plans to deliver a fantastic 2012 Olympics, boost competitive sport in schools, reform media regulation and deliver universal broadband were set out today by Culture Secretary Jeremy Hunt.
Mr Hunt has today published the DCMS Structural Reform Plan, a blueprint for activity over the next three years and beyond, which will also boost the Big Society and stimulate economic growth.
Key commitments include:
Leading Europe in universal and superfast broadband;

Supporting strong local media by scrapping local cross media ownership rules and modernising the national media regulatory regime, leading to a new Communications Bill in due course;

Delivering a safe and successful Olympic and Paralympic Games in 2012, boosting Britiain's economic recovery, and leaving a genuine and lasting legacy;

Encouraging competitive sport among young people, with a new School Olympics competition backed by better facilities and sports clubs to help build participation;

Boosting the Big Society by nurturing philanthropy and bringing the National Lottery back to its original good causes;

Stimulating economic growth by encouraging investment and creating the conditions for sustainable growth in tourism and the creative industries;
A further announcement later in the year, following the Spending Review, will set out the department's policies, plans and priorities for culture, heritage and other elements in the Secretary of State's portfolio.
Mr Hunt said: "The next few years will be an incredibly exciting and busy time for my department and our sectors.  In 2012, we host the Olympic and Paralympic Games in London, celebrate the Queen's Diamond Jubilee and deliver the full and final transition from analogue to digital TV across the UK.  The work of the Department for Culture, Media and Sport will be centre stage. 
"On top of this, our brilliant and innovative creative individuals and industries will dazzle and thrill us with groundbreaking and inspiring work.  And the means by which we communicate, do business and deliver active citizenship will be well underway, with the dawning of a superfast broadband network - the best in Europe, by 2015.
"But there will be lots of challenges too.   We need to help our world-renowned heritage, arts and  culture sectors to develop a new funding model with increased philanthropy and the return of national Lottery money to its original clear focus.  And we are committed to using the opportunity of London's games to boost our world-class tourism offer and deliver a legacy of revitalised competitive sport in schools.
"So it is timely and fitting that we publish this blueprint today.  Our task is huge, and made all the more daunting by the economic climate in which we will have to implement it, but this plan is achievable and I am absolutely confident we can deliver it."
The DCMS plan is part of a Government-wide initiative announced by the Prime Minister earlier this month.  The DCMS reform plans are consistent with - and form part of - the department's contribution to the Spending Review.
Press Enquiries: 020 7211 2210
Out of hours telephone pager no: 07699 751153
Public Enquiries: 020 7211 6000
Published 15 July 2011