2012 Olympics: May economic update
Latest report shows that the programme remains on time and within budget.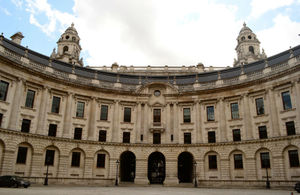 Read the latest London 2012 Olympic and Paralympic Games Quarterly Economic Report
Main points
A rise of £5m in the anticipated final cost of the part of the Games being delivered by the Olympic Delivery Authority (ODA) - this is equivalent to an increase of less than 0.1%, and is within the £8.1bn available to the ODA
Approximately £130m of savings have been achieved in the last quarter
Approximately £600m in total savings have been achieved by the ODA since the November 2007 baseline budget was agreed - the majority of these savings have been used to control the budget by offsetting cost increases in other areas of the programme
Responses
"Delivering a successful Olympic and Paralympic Games is one of my key priorities," said Hugh Robertson, Minister for Sport and the Olympics, on a visit to the Olympic Park today.
"These have been another excellent few months for the programme and this report clearly shows that we are on track to host a Games that inspires a whole new generation of young people to take up sport.
"The report also shows that, again, the ODA have made considerable savings through efficiency. This reinforces why I have confidence that the savings we have asked for, as part of the wider Government savings outlined on Monday, will be achieved without compromising the project."
John Armitt, ODA Chairman, said: "The ODA has worked hard to make considerable savings since the start of the project with £600m saved to date to keep us on track. With approaching 10,000 workers now on the Olympic Park and Village sites the year ahead is set to be our busiest yet. We are making good progress but are not complacent - there is still a lot of work ahead."
Published 20 May 2012