2012 Games construction on track thanks to 12,000-strong workforce
More than 12,000 people are now working on building the 2012 Olympic Park and Athletes' Village in East London.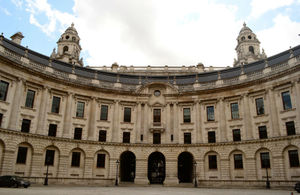 Figures published by the Olympic Delivery Authority (ODA) today have shown that the 'big build' workforce is close to its expected peak with work on the permanent venues on track to finish this summer in time for testing.
Of the 12,112 people building the site, nearly a quarter live in the one of the five host boroughs and 60 per cent live in London. The ODA's targets had included employing a construction workforce made up of at least 15 per cent of residents of the host boroughs.
Programmes set up to maximise the 'big build' employment legacy have helped more than 1,200 previously unemployed local people gain work on the Olympic Park, delivered more than 3,000 places training people to work on the Olympic Park and other construction sites, and enabled 408 apprentices to work on the project.
ODA Chairman John Armitt said: "The 'big build' of the Olympic Park and Village is on track and within budget and that is testament to the commitment and skill of the contractors and workforce. In a challenging period for the construction industry our contractors were employing 12,000 people and meeting our targets to take on local people and apprentices. Thousands of jobs up and down the country have also been created and protected in the supply chains delivering 2012 work."
Further information
Published 20 May 2012