"2011 could prove pivotal for the future of the Commonwealth"
Foreign Office Minister Lord Howell underlined the UK's commitment to the Commonwealth in a speech to the Commonwealth Business Council Power Summit on 1 March.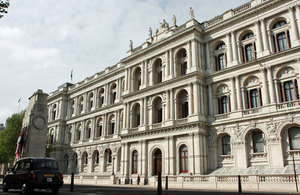 The Minister for the Commonwealth and International Energy Policy said the organisation was a 'gigantic network' that was of 'utmost relevance' in the globalised world. He spoke about the need for the Commonwealth to reform in order for it to realise its "extraordinary potential".
Lord Howell said that energy security, climate change and energy efficiency were global issues. The Commonwealth represented the whole spectrum of energy resources and requirements and was a highly relevant forum for cooperation on the issue.
The energy security challenge is complex. The Minister identified four key tasks for increasing demand for energy without increasing CO2 emissions:
bringing power to people without and to those who need it
reducing global demand for hydrocarbons, including through energy efficiency efforts and reduced fossil fuel subsidies
ensuring a diverse energy mix
ensuring global energy markets are conducive to our energy and economic security
The Foreign Office Minister concluded by saying 2011 could prove pivotal for the future of the Commonwealth. The Eminent Persons Group are due to publish their recommendations later this month and Australia would host the Commonwealth Heads of Government meeting in October - one of the most significant Commonwealth gatherings in recent years. This represented an opportunity for the Commonwealth to re-launch itself and strengthen it as a force for democracy and prosperity, to meet the hopes and aspirations of its people in the 21st century.
Published 2 March 2011