2011 Budget: Britain open for business
Chancellor of the Exchequer George Osborne has announced measures in the 2011 Budget to make the UK the most attractive destination in Europe for businesses and investment.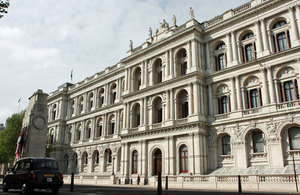 Announcing the 2011 Budget, the Chancellor George Osborne outlined the Government's financial priorities for strong, sustainable and balanced growth across all regions and sectors.
Britain open for business
The Chancellor outlined the Government's strategy to position the UK at the forefront of the global economy.
To achieve this ambition, the Government has created a package of measures to ensure the most competitive tax system in the G20; make the UK the best place in Europe to start, finance and grow a business; encourage investment and exports as a route to a more balanced economy; and create a more educated workforce that is the most flexible in Europe.
The Budget will also boost development in advanced manufacturing, life sciences and creative industries to enhance the UK's performance as a world leader in science, research and innovation.
Measures announced today included a 1 per cent cut in corporation tax from April 2011 to 26 per cent, 9 university centres for innovation, 21 new enterprise zones and tax support for Research and Development, particularly for small companies. An additional £2 billion in funding for the Green Investment Bank was also announced.
Changes to non-domicile taxation rules in this Budget also aim to ensure that the UK remains a competitive destination for businesses and foreign investors. New Controlled Foreign Company rules will allow groups based in the UK to compete more effectively with those based overseas.
The Chancellor said:
"I want Britain to be the place international businesses go to, not the place they leave. Let it be heard clearly around the world - from Shanghai to Seattle, and from Stuttgart to Sao Paolo: Britain is open for Business."
"So this is our plan for growth. We want the words: 'Made in Britain, Created in Britain, Designed in Britain, Invented in Britain' to drive our nation forward. A Britain carried aloft by the march of the makers. That is how we will create jobs…We have put fuel into the tank of the British economy."
Published 23 March 2011