With only five years to go, we can no longer afford to talk in vague terms about "accelerating progress" on the Millennium Development Goals (MDGs)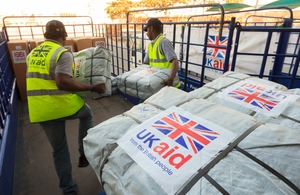 This September we are calling on world leaders to come together at the UN to agree in concrete terms a global development action plan to meet the millennium promise to halve global poverty once and for all.
In order to achieve this plan, we will need three things: accountability, credibility and political will.
Who is responsible for what? It is vital that all of the 192 UN member states are accountable for the measures set out in the action plan. To demonstrate this level of commitment the plan needs to be agreed through the formal UN negotiation process.
Our aim is to achieve a consensus around the set of actions that need to be taken and ensure an accountability mechanism is included so that the delivery of the action plan can be monitored.
What needs to be done? Secondly, in order to have credibility, the plan will need to be based on evidence. The Secretary General's report on the MDGs, Keeping the Promise, will provide the bulk of the evidence but other sources will be included too.
That is why the UK has supported the United Nations Development Programme (UNDP) in its preparation of an international assessment of what is needed to meet the MDGs.
The international assessment of what is needed to meet the Millennium Development Goals was launched by Helen Clark, head of UNDP, in June. Drawing on evidence of what has worked in 50 countries, UNDP's report provides eight action points to accelerate and sustain development progress over the next five years. The report will be shared with member states as they prepare the outcome document for September's MDG Summit.
Who can make it happen? Finally, political will is critical to ensure that leaders attend the summit, are prepared to go beyond business as usual and willing to underpin the global development action plan with specific national commitments.
Everyone will have a role to play to ensure that the summit generates the political will necessary to make 2010 a real turning point on poverty.
Published 1 October 2012