200 days until Paralympic Games
Just 200 days to go until the largest Paralympic Games ever.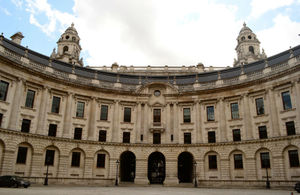 Tomorrow marks 200 days until 4,200 athletes from over 140 countries gather for the largest Paralympic Games ever.
And today LOCOG and the Olympic Delivery Authority (ODA) have announced the completion of Eton Manor on the Olympic Park, the venue for Wheelchair Tennis during the Paralympic Games.
The Paralympic movement was born in the UK in 1948 when Dr Ludwig Guttmann organised a wheelchair archery competition at Stoke Mandeville hospital for 16 World War II soldiers with spinal cord injuries.
Hugh Robertson, Minister for Sport and the Olympics and Paralympics said: "With only 200 days until the start of the Paralympic Games the excitement is now building. It's fantastic that an unprecedented one million Paralympic tickets have already been sold."
Equivalent to hosting 20 World Championships simultaneously, the Games will see 503 medal events across 11 days of competition. With the first Paralympic-only Partner in Sainsbury's, and Channel 4 providing more coverage than any previous Games, this summer will be a spectacular showcase for Paralympic sport.
The 10,500 capacity venue at Eton Manor, with distinctive blue courts, is the only new one designed to be used only for Paralympic competition.
Sainsbury's has also invested £10 million to support the School Games which aims increase the opportunities for young people with disabilities to compete in sport at school.
Further information
Published 30 June 2012