Press release
£1.5 million jobs boost for Stockton
Simon Hughes MP visits Chemoxy International to see the progress of the company's £6 million expansion project at its site in Billingham.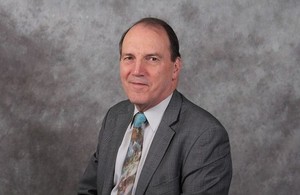 Simon Hughes, Minister of State for Justice and Civil Liberties, has today (16 October 2014) visited Chemoxy International to see progress first-hand of the company's £6 million expansion project at its site in Billingham, Stockton.
Chemoxy International - which manufactures a range of chemicals, including environmentally friendly, low emission latex paint additives – was awarded £1.5 million through the government's Regional Growth Fund (RGF). The investment is enabling the business to safeguard 30 jobs and create 15 more in Stockton.
The Minister today toured the company to see how the cash from the RGF is helping to boost jobs and growth across the region through their new combined reaction and distillation plant.
Mr Hughes said:
The Regional Growth Fund is a helping hand from government to create thousands of jobs that last, boost the private sector and rebalance the economy.

I am thrilled to see that the people of Stockton are to benefit. Companies like Chemoxy International and the people who work there are helping us to build a stronger economy and a fairer society for this generation and the next.
Through the RGF companies commit to creating jobs and investing in their regional economy in return for government funding. So far £310 million of RGF money has been invested in businesses across the North East, helping to create 58,000 new jobs as companies have committed to investing an additional £1.5 billion.
Across the country the RGF has funded private sector projects which will create 573,000 jobs, with the government committing to invest a total of £3.2 billion nationally, attracting £16 billion of investment from business and industry.
The latest round of bids – Round 6 – guarantees at least a further £200 million of funding nationwide that will create thousands of jobs and further fuel our recovery. This round has seen 174 bids across the country totalling over £800 million – with 6 bids totalling £32 million across the North East.
Ministers are visiting companies around the country today following a meeting of the Local Growth Committee chaired by the Deputy Prime Minister Nick Clegg this morning.
Notes to editors
The government's RGF is a £3.2 billion fund designed to help companies in England to grow. So far £2.9 billion has been allocated to support projects and programmes committed to deliver sustainable jobs and economic growth. For more information, please go to the RGF page.
Published 16 October 2014