£14 million to empower communities and build safer neighbourhoods
Two new funds are being made available to the voluntary sector to empower communities to take action against crime and antisocial behaviour.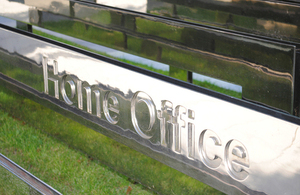 As part of the government's ambition to drive up community activism and build safer neighbourhoods, organisations from the voluntary sector across England and Wales are being invited to apply for a share of two new funds to support local areas in tackling the issues that matter most to them. The funds are:
A £5 million 'Community Action Against Crime: Innovation Fund' - to bring together active citizens and encourage new and creative ways of working within communities to tackle crime, with a further £5 million set aside for 2012-13; and
A £4 million 'Choices Fund' - to support the development of innovative local solutions to reduce substance misuse and offending by young people.
Baroness Angela Browning said:
'We know people are concerned about the crime and antisocial behaviour that blights many of our towns and cities. That is why we want to empower more communities to work together to tackle issues that matter to them locally.
'The voluntary sector plays a vital role in delivering this ambition and this new funding will help us to drive up action, encourage more creative solutions and build safer neighbourhoods for everyone.
'We will play our part too by making the police more accountable to the public they serve and ensure that local policing priorities are focussed on what local people want, not on what central government thinks they want. We have also introduced the first ever nationwide street level crime maps which, along with regular beat meetings, mean the public can hold their local force to account not just every four years but every day.'
Baroness Newlove, the government's Champion for Active Safer Communities is already leading work to boost community activism.  Her report, 'Our Vision for Safe and Active Communities', called for a change of culture so neighbourhoods no longer see crime, antisocial behaviour and disorder as 'someone else's problem'; and for services to go beyond simply asking communities what their problems are and see them as equal partners in resolving those issues.
Baroness Newlove said:
'There are so many good people out there, working hard to make their communities safe and happy. My report championed their efforts and among its recommendations called for agencies to work together in genuine partnership with local people, who know what works and what needs to be done to solve local problems.
'This funding will give communities suffering the effects of crime and antisocial behaviour much more of a say in reclaiming their neighbourhoods and making change happen. We need to acknowledge the fantastic work individuals and informal partnerships are doing, often as volunteers, dipping into their own pockets, and let them access this funding too to get on with the job of building strong and caring neighbourhoods in their own innovative way.'
Since January the public have been able to see what crime and antisocial behaviour is happening on their streets via www.police.uk and find out how to contact their local police if they have concerns. Through the introduction of elected Police and Crime Commissioners from May 2012 the government is also giving power back to the people, giving them a proper say in how their local area is policed, and at the same time freeing up the police from central government targets and red tape to help officers get back out on the streets fighting crime.
Notes to editors
1. The Home Office is inviting applications from the voluntary sector for two funds:
Community Action Against Crime: Innovation Fund
The purpose of the Innovation Fund is to stimulate creative new approaches to tackling crime. It will do so by empowering local groups to develop innovative projects to tackle local community safety problems. We are particularly keen for the fund to be made available to grass roots community activists who are not traditional recipients of government grants.
We also want the fund to encourage the voluntary sector to work more closely with local Community Safety Partnerships, and other statutory agencies that impact on community safety, to drive co-design and co-delivery of services.
The Innovation Fund will be worth £5 million in 2011-12 with a further £5 million set aside for 2012-13. Applications will be invited from voluntary and community sector organisations. Full details of the application process for 2011-12 will be made available on the Home Office website shortly.
Further enquiries on the 'Community Action Against Crime: Innovation Fund' should be addressed to: CAACFunding@homeoffice.gsi.gov.uk
Choices Fund
Choices is focused on preventing and reducing substance misuse and related offending amongst vulnerable groups of young people who are most likely to be at risk of, or already starting to become involved in substance misuse or related offending.
The programme is designed to encourage the national voluntary sector to support small grass roots organisations to deliver targeted prevention and early intervention programmes.  We also want to encourage the transfer of skills, expertise and knowledge between national voluntary sector organisations and smaller voluntary sector and community groups in developing local approaches and practices that are effective in reducing substance misuse and related offending.
The Home Office has made £4 million available in 2011-12 and is inviting applications from national voluntary sector organisations.  The deadline for applications is Thursday 18 August 2011. Further information on Choices and how to apply.
2. For more information contact the Home Office press office on 020 7035 3535.
3. Baroness Newlove's report can be found at: http://www.homeoffice.gov.uk/publications/crime/baroness-newlove-report. Any media enquiries about Baroness Newlove's work should be directed to the Department for Communities and Local Government press office on 0303 444 1201.
Published 20 July 2011