10 Prisons Project sees drops in violence and drugs
Statistics show drug use halved and a 16% reduction in assaults.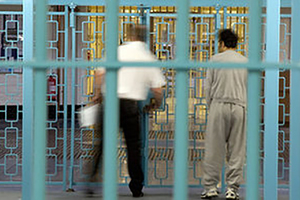 Lessons from the project will drive up standards across prison estate
Follows Prime Minister's £100 million investment in prison security
Violence and drug use at some of our most challenging prisons in England and Wales have fallen following a trailblazing year-long programme, Prisons Minister Lucy Frazer MP announced today (22 August 2019). 
The 10 Prisons Project was a ground-breaking attempt to turn around some of the most difficult jails through enhanced security, strong leadership and improved standards.
Statistics published today show an overall 16% reduction in assaults and a 50% reduction in positive drug tests across the 10 prisons. HMP Lindholme and HMP Isis both saw a 46% reduction in assaults, while drug use fell by 84% at Lindholme and 78% at HMP Wealstun.
While not all 10 prisons saw an improvement, Ministers are encouraged by the significant overall reduction in violence and drugs and say evidence from the project is already being used to drive up standards across the estate.
Prisons Minister Lucy Frazer MP said:
I am encouraged by the results of this bold project to turn around some of our most difficult prisons, which have seen drops in both violence and drug use. 

We are already using what has worked to improve the rest of the estate, spending £100 million on airport-style security to stop the scourge of mobile phones and drugs that fuel crime and disorder in jails.

Alongside our recruitment of thousands of prison officers and building 10,000 additional prison places, we will continue our relentless drive to protect the public and make prisons places of safety and rehabilitation.
Geographical groups of prisons in Yorkshire, the north Midlands and London were selected for the project - Hull, Humber, Leeds, Lindholme, Moorland, Wealstun, Nottingham, Ranby, Isis and Wormwood Scrubs.
The overall improvements seen under the project were driven by more than £10 million of targeted funding and a raft of new measures, including:
x-ray body scanners, metal-detecting equipment, drug trace detection machines, and toilet traps to collect flushed contraband;
a new 'Standards Coaching Team' of experienced officers to support staff in the 10 prisons, helping to build confidence and provide advice on standards and consistency;
extra staff, including a drugs strategy manager, dog handlers with drug-detecting dogs, and specialist searching staff; and
refurbished cells and communal areas, as well as clean and decent sanitation.
While the project will now end, Ministers are clear its impact will endure and form part of our continuing efforts to boost safety, security and decency in all prisons.
In addition to giving more prisons the tough security measures used in the project, we are considering how such targeted, central support could be replicated for other challenging prisons.
The £100 million additional funding announced last week follows a £70 million investment in a range of security and safety measures over recent years. This funded measures such as improved search teams, a digital categorisation tool to better manage offenders' risk, and improvements to the physical security and safety of the prison estate.
Further funding has been used to build intelligence capabilities, a Financial Investigations Unit and a Serious and Organised Crime Task Force.
The focus on increasing stability comes alongside rising prison officer numbers, with 4,700 recruited since October 2016 and staffing levels at their highest since 2012. In addition the government has pledged to recruit 20,000 police officers, announced £85 million funding for the Crown Prosecution Service, and last week launched an immediate review to make sure serious violent and sexual offenders serve prison sentences their crimes deserve. 
Notes to editors
The rate of assaults per 1,000 prisoners in 10 priority prisons dropped by 16%, from 42.9 in June/August 2018 to 36.1 in April/June 2019.
The percentage of positive results from random drug tests dropped from 26.5% to 13.4% between August 2018 and March 2019, a decrease of 50%.
The rMDT data includes figures up to March 2019, as it takes longer to process drug testing results and verify the data.
While we have seen considerable improvement in seven prisons, one prison has broadly remained at the same level (Hull) and two prisons (Nottingham and Wormwood Scrubs) have seen increases in assaults.
While the reasons for this are varied, it is worth nothing that Scrubs and Nottingham were two of the most challenging prisons in the estate with severe legacy issues. The underreporting of incidents at the beginning of the programme has also had an effect on results, particularly at Nottingham.
Hull was one of the better performing prisons, with a low level of assaults at the start of the project, which has remained stable throughout.
We will continue to work closely with these prisons to identify and resolve problems and support continued improvement.
Further information on the £100 million crackdown on crime is available on GOV.UK.