News story
£1 million benefit and immigration scam exposed
Following a series of dawn raids this morning a UK Border Agency operation has smashed a £1m benefit and immigration scam.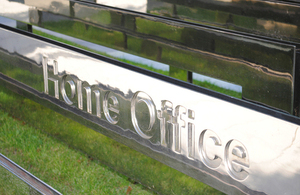 Joint operation
Around 50 officers from the UK Border Agency, Metropolitan Police and other agencies targeted eight addresses across the Forest Gate area of east London.
Officers believe the alleged scam was operated by a ringleader who deliberately brought foreign nationals into the UK in an attempt to defraud the UK benefit system.
Chief Immigration Officer Jon Bradbourne, from the UK Border Agency's London Immigration Crime Team, said
'The message to those who seek to break the law in London is clear - we now have a formidable team specialising in immigration related criminality.  We will investigate most rigorously those people who seek to abuse the hospitality of the UK and commit crime.
'The arrest of this group is a result of close collaboration between a number of agencies.'
More raids coming
The operation resulted in the arrest of two men and six women on suspicion of conspiracy to defraud, conspiracy to facilitate a breach of immigration law and obtaining benefits and passports by deception.
Those arrested, aged between 18 and 48, are now in police custody pending further investigations. Among the items recovered were a number of fake passports and about £1,600 in cash.
More raids are due to take place in the next few days.
UK Border Agency raids in east London - 6.9.11 on Flickr
Published 6 September 2011