Case study
WW1 VC recipient Henry (Harry) Greenwood
The story of British First World War Victoria Cross recipient Henry Greenwood.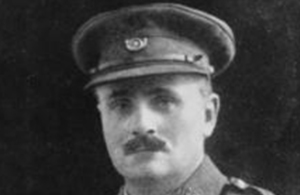 Name: Henry (Harry) Greenwood
DOB: 25 November 1881
Place of Birth: Windsor, England
Date of Action: 23 October 1918
Place of Action: Ovillers, France
Rank: Acting Lieutenant Colonel
Regiment: King's Own Yorkshire Light Infantry, British Army
Henry (Harry) Greenwood was born on 25 November 1881 in Victoria Barracks, Windsor Castle, England, where his father was serving with the Grenadier Guards. He enlisted in 1899 and served in the Boer War from January 1900. After the war, he returned to South Africa where he joined the South African Constabulary. Greenwood later returned to England and re-enlisted in the British Army upon the outbreak of the First World War. He was an acting Lieutenant Colonel with the King's Own Yorkshire Light Infantry when he was awarded the Victoria Cross for his most conspicuous and devotion to duty and fine leadership on 23 to 24 October 1918 in Ovillers, France. His citation explains further:
When the advance of his battalion on the 23rd October was checked, and many casualties caused by an enemy machine-gun post, Lieutenant Colonel Greenwood single-handed rushed the post and killed the crew. At the entrance to the village of Ovillers, accompanied by two battalion runners, he again rushed a machine-gun post and killed the occupants. On reaching the objective west of Duke's Wood his command was almost surrounded by hostile machine-gun posts, and the enemy at once attacked his isolated force. The attack was repulsed and, led by Lieutenant Colonel Greenwood, his troops swept forward and captured the last objective, with 150 prisoners, 8 machine-guns and one field gun. During the attack on the Green Line south of Poix Du Nord, on 24th October, he again displayed the greatest gallantry in rushing a machine-gun post, and he showed conspicuously good leadership in the handling of his command in the face of heavy fire. He inspired his men in the highest degree, with the result that the objective was captured, and, in spite of heavy casualties, the line was held. During the further advance on Grand Gay Farm Road, on the afternoon of 24th October, the skilful and bold handling of his battalion was productive of most important results, not only on securing the flank of his brigade, but also in safeguarding the flank of the division. His valour and leading during 2 days of fighting were beyond all praise.
Greenwood personally received his VC from King George V in 1919. He died in 1948 and is buried in Putney, London. His family donated his VC to his regimental museum in Doncaster.
Published 20 June 2016