Case study
UK government helps Iskra win business in Macao
A trade mission was the starting point for London-based creative agency, Iskra, to win over £300,000 worth of new business in Macao.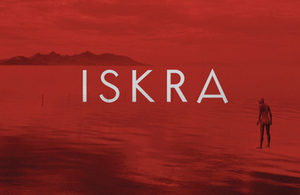 This company was assisted by UK Trade & Investment (UKTI), which has since moved to the Department for International Trade (DIT).
After setting up strategy, design and communications consultancy company Iskra in January 2014 Chris Cook planned his strategy for identifying and engaging with potential clients in global markets.
His first port of call was to contact UK Trade and Investment (UKTI) and find out about help available to target markets in the Far East.
He learned that UKTI was taking a creative industry delegation of 14 businesses on a High Value Opportunities (HVO) trade mission to Hong Kong and Macao.
Chris said,
The UKTI trade mission kick-started my entry into the Far East.

I look forward to having similar support to tap into other markets – in fact you could say that working with UKTI is my main new business strategy!
DIT trade missions are designed to give British companies the opportunity to meet and build relationships with important decision makers, and explore current and future business opportunities. Chris was delighted to join the delegation.
Trade mission to Hong Kong and Macao
The trade mission was an important introduction to the:
lucrative opportunities in Macao's booming gaming and leisure industry
development of one of the world's largest cultural projects
urban regeneration of Hong Kong's former airport
Chris said,
The UKTI Trade Mission was absolutely brilliant.

The programme totally covered my wish list. The level of contacts that UKTI introduced us to was amazing. Their staff were really proactive in making sure we spoke to the right people. I've never been on such a well organised market visit.
Winning business in Macao
Recognising the importance of relationship building Chris returned to Macao and Hong Kong in May 2014 on an independent visit. He used the opportunity to pick up discussions that had begun during the UKTI trade mission.
Whilst in Macao, Chris got talking to one of the biggest casino operators about devising a new customer loyalty scheme and developing a range of digital services. Iskra was engaged for an initial discovery phase to study the business of the operator and scope out possible approaches to the project.
The recommendations that the agency put together were signed off and a second stage was initiated in September 2014. The work completed so far has awarded the company with over £300,000 of revenue, with solid potential for more work with this client in future.
New business
Meanwhile, UKTI keeps in regular touch with Chris.
He recently attended an Explore Export event where he met with UKTI specialists from 8 countries, including Malaysia, Thailand, Indonesia, the USA and Mexico.
Chris is now joining a trade mission to Singapore and Indonesia.
About Iskra
Chris Cook had worked at a senior level in a number of London's most respected PR agencies and leading edge social media businesses before setting up Iskra in January 2014.
Fast facts
| | |
| --- | --- |
| Company | Iskra |
| Industry | Creative and media |
| DIT services | Trade mission |
| Website | www.iskra.london |
Published 18 February 2015