Case study
UKEF helps Kier Group win a contract in the Middle East
UK Export Finance's direct lending facility makes the difference and supports UK company's growth in the Middle East.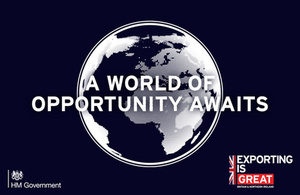 Keir Group is one of the UK's leading property, residential, construction and services groups, headquartered in Bedfordshire. In recent years the company has won contracts with a number of prestigious projects in the Middle East for clients in the finance, leisure and education sectors. When the company bid for a contract to develop part of Dubai's Bluewaters Island site, UKEF was able to support Meraas Holding, the project sponsors, with a US$317.9m loan (half of which UKEF was able to fund directly through its Direct Lending Facility), helping Kier win the tender.
This is a significant contract for Kier that will support our growth in the Middle East. Working with UKEF has allowed us to offer a broader range of solutions to our customers and help achieve our export goals.
Paul Woodman, Executive Managing Director at Kier
UKEF support can make a real difference between valuable orders being won and lost. Companies like Kier, for instance, are able to compete for construction contracts overseas with confidence in the knowledge that they have first class financial support behind them.
Margaret Eyres, UKEF's Head of Direct Lending
More information
Published 22 September 2016