Case study
Tony – Finally I can look in the mirror and feel proud of myself
How together, the Integrated Offender Management scheme and the Right Stuff boxing project helped prevent Tony from re-offending.
This case study was withdrawn on
We have archived older case studies about social justice and published more up to date case studies.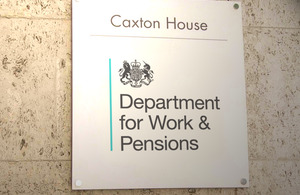 Tony's upbringing wasn't easy. His father had a criminal history and Tony grew up believing he'd follow in his father's footsteps. At 15 he was expelled from school and was regularly in trouble with the police.
I was quite angry inside. I was angry at myself, more than anything. I'd always seen myself as someone who could be successful. So I was frustrated – I felt everything was always going against me, I was never given the chance really to prove myself.
At the age of 23 Tony became involved in serious crime; stealing cars and property. A few years later his crimes caught up with him, and he was sent to prison. Soon after getting released, he fell in love.
My life was brilliant. It really was. There was no crime, I'd come out of jail, I'd got nothing over my head, no further charges, I'd met this girl. We had our own place together, we had a daughter, and everything was going really well.

I was working for a friend doing roofing and solar panel installations, but then after 6 months the company shut down and left me jobless. I started going out without my girlfriend knowing, getting back into crime. I was also building up drug debts, and dealing cocaine and cannabis to try to pay them off.
When Tony's partner found out, they split up and things went further downhill. His drug use increased and he began committing more crime than ever before. He was again arrested and held in custody awaiting trial, charged with violent assault and implicated in a series of other crimes.
I had no stability in my life at that time

It was my daughter's third birthday, and I was locked up. When I was able to call her she just kept on saying that she'd saved me some cake… I was choking up on the phone… it really upset me. I just thought 'I've got to sort my life out'. That was a turning point.
Following Tony's release from custody and due to his multiple previously undisclosed offences, he was highlighted as a prolific and persistent offender. Tony was put on the Staffordshire Integrated Offender Management (IOM) scheme. IOM is a national strategy that targets offenders deemed to be the most likely to re-offend and pose the greatest risk to their communities. Working in partnership, the probation service, Youth offending service, health workers, prisons, housing organisations, drug referral workers and the police work together to reduce re-offending.
PC Kate Scott works as a Field Officer for IOM, and worked with Tony to address the multiple issues that might have caused him to re-offend.
I'm very passionate about what I do. We pick up the pieces and look at what causes people to offend. Our ultimate goal is no re-offending; less victims, less crime.

I'm a police officer so didn't work directly with Tony around his drug use, but could refer him to the partner agencies who are all part of the IOM. So when Tony saw his probation officers, he'd also meet with his ADS worker (Addiction Dependency Solutions) who provided him with support and relapse avoidance advice. There's such a great support network with all the agencies here, and if we haven't got them in the IOM, I certainly know where to find them.
Tony found that this multi-agency support was crucial to getting his life back on track.
They helped me with housing, because I had rent and tax arrears. They sorted my benefits out, my drug use and my general life problems.
Kate and Dan, another Field Officer, referred Tony to the Right Stuff, a boxing project set up in 2009 by PC Andy Whitehall MBE. They work with those who are at risk of becoming involved in crime or anti-social behaviour.
Kate agrees that boxing can have a powerful effect on ex-offenders like Tony, and can increase their prospects when looking for work.
A lot of the offenders that we deal with have self-esteem that's absolutely rock-bottom. When we meet them, all they're used to doing is taking drugs and offending – their parents did it, their friends do it. They can't look you in the eye, they've got no social skills, no communication skills. Boxing is very positive… it raises self-esteem and self-awareness, it gives them the confidence to move forward… and instead of just going to sign on at the Jobcentres they're thinking 'I could ask how I can brush up on my interview skills, or get help with my CV.
Tony now volunteers with the gym, and has gained a NVQ Level 2 in Fitness Instructing and an NVQ Level 3 in Personal Training. He's worked on local community projects, painting houses for the elderly. After becoming a fully qualified boxing coach, Tony's confident of finding work in a local gym, and he's keen to use his experiences and passion for sport to help young people.
A lot of the kids I meet now haven't got much guidance or support, and I think it's good to have somebody that's been there and can relate.
Tony's relationship with his ex-partner has improved enough to allow him to see his daughter every weekend.
That's down to Kate and Dan. They were mediating between us at first. They didn't need to, but they recognised it was important for me to have that stable relationship with my daughter. She's only young, but I want her to be proud of her dad. That means everything to me. I never want to let myself or my family down again, I'm just really grateful for everyone who's put their time into me.
Published 12 July 2013