Case study
Technologies for measuring radioactivity levels in concrete
Several technologies are being tested to evaluate their effectiveness in measuring radioactivity levels in concrete.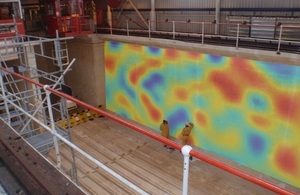 Challenge
Rapid, accurate profiling of radioactivity levels within contaminated concrete.
Solution
On-plant trials in a radioactive environment to assess improved technologies for measuring contamination in concrete.
Technology
Gamma spectroscopy integrated with contamination modeling
Benefits
Faster, cheaper profiling of bulk quantities with less risk for workers and potential for UK-wide deployment. Measuring radioactivity levels also enables improved waste segregation, and therefore optimum treatment and waste routes to be identified.
Details
More than one million cubic metres of waste concrete are set to arise as Sellafield's above-ground structures are demolished. The dismantling of other facilities across the estate will also produce large volumes of rubble.
Research is therefore vital to understand the best method of measuring how contaminated the concrete is. We can then categorise the concrete appropriately and identify a suitable treatment route.
The current method relies on taking multiple core samples and sending the extracted cores off-site for lab tests, a time-consuming process that affects the integrity of the remaining concrete and can take up to 9 months.
To access the best option, Sellafield Ltd is working with 3 suppliers to evaluate potential improved technologies which use in situ detectors rather than off-site tests. Each would be faster, cheaper, non-destructive and less likely to risk dose exposure for the workforce.
The detectors can be placed against a wall, floor or other structure and left for a period of time, typically no more than a few minutes, to measure the gamma radioactivity levels. Detailed analysis of the data allows the depth of radioactivity penetration to be measured.
Each system has undergone trials in different radioactive environments at Sellafield and the data is being evaluated against core samples to enable a cross comparison with the current method.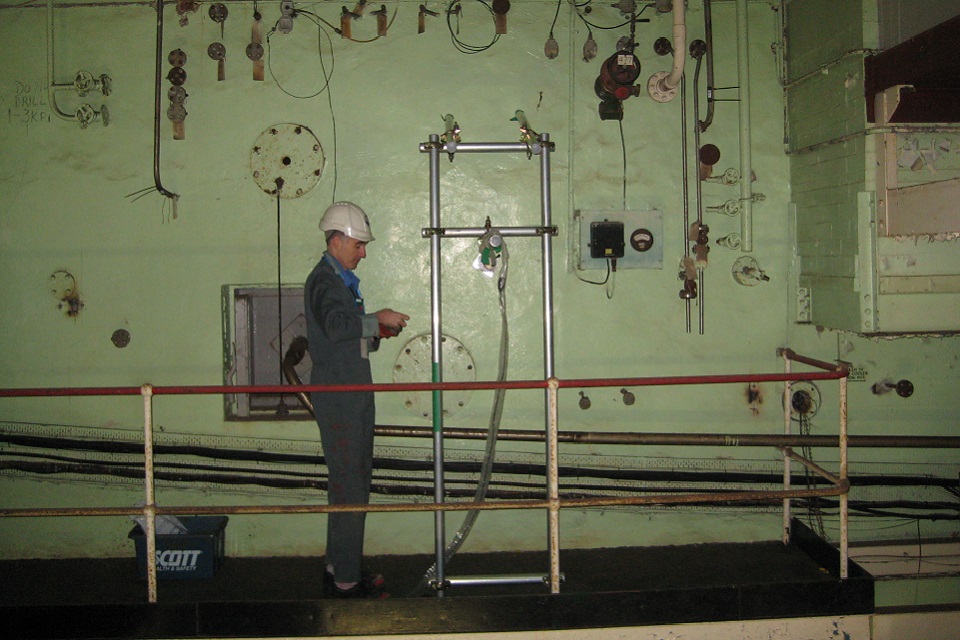 This approach, trialling several technologies from the supply chain, has provided the greatest potential for success and fostered a competitive environment. If successful, the technologies could benefit Sellafield and other UK nuclear sites, with potential for deployment using remotely operated vehicles in environments where human access is not possible.
Status
Further on site measurements, selection of most appropriate system(s) and deployment on site.
Research organisations
Innovation route
Radioactive demonstration on site in collaboration with the supply chain to take innovation through to plant testing.
Published 4 November 2016