Shakespeare's life and works inspire export sales
Shakespeare Birthplace Trust works with UKTI to develop their exports in 400th anniversary year.
This case study was withdrawn on
This page has been withdrawn because it is out-of-date.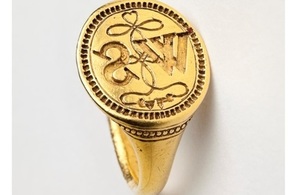 Shakespeare-inspired home furnishings and toiletries could soon be exported globally as part of the celebrations to mark the Bard's 400th anniversary.
The Shakespeare Birthplace Trust is working with UK Trade and Investment (UKTI) West Midlands to maximise their commercial opportunities. The landmark anniversary of the playwright's death, which falls on April 23 2016 presents a huge opportunity for global promotion.
Parminder Hayer, UKTI West Midlands adviser to the Trust, said:
Shakespeare is one of the most famous playwrights in the world and is arguably already one of the country's best exports.

For example, there have been publications and productions of Hamlet in more than 75 different languages.

Hundreds of thousands of visitors from across the UK and every continent flock to Stratford-upon-Avon every year to connect with the Bard and the anniversary celebrations and new products produced by the Trust present the ideal export opportunity.

Initial reaction to the products has, as you would expect, been very favourable indeed, and we are only too pleased to work with the Trust to help it maximise its export potential.
From 'King John'
Strong reasons make strong actions.
Arrange a face to face meeting with an International Trade Adviser (ITA) and find out more about UKTI services.
The range of gifts and home items launched by the Trust are inspired by the objects and places that shaped Shakespeare's life and works. The 'WS' seal on the packaging is derived from the seal ring in the Trust's collections believed to have belonged to Shakespeare.
Attending tradeshow
UKTI West Midlands helped the Trust to access important European buyers by securing a place at the April 2016 Museum Expressions trade fair in Paris..
Exhibiting at the trade fair gave the Trust the opportunity to showcase some of its products. It also launched the 'Shakespeare Inspired' ranges that it developed with its new licensees.
Adam Sheratt, Retail Development Manager at the Shakespeare Birthplace Trust, said:
While most of the Trust's activity for the 400th anniversary is about extending our cultural reach, UKTI is helping us to maximise the commercial opportunities that this year presents.

All profits from licensing go back into the charity, helping us to care for the Shakespeare Houses, supporting the internationally important Library and Archive, and funding the Trust's learning programmes.
About Shakespeare Birthplace Trust
The Shakespeare Birthplace Trust is an independent charity which looks after the 5 heritage sites in Stratford-upon-Avon. It also maintains the world's largest and most important Shakespeare-related museum, library and archives.
Fast facts
Published 21 April 2016