Case study
Serious Games sets up in Singapore with help from UKTI
Over 20% of Serious Games International's turnover is now from export - UKTI services helped them achieve this.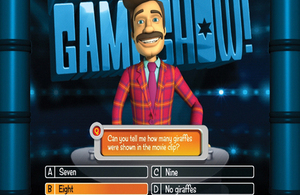 Serious Games was spun out of the Serious Games Institute at Coventry University in 2012 to develop commercial products that bring the excitement of computer games into real life applications.
Recognising from day one the need to go global, Serious Games immediately began to research potential overseas markets. Having decided to focus on South East Asia, the company joined UK Trade & Investment (UKTI) Trade Missions to Hong Kong, South Korea, China and Singapore, meeting local government representatives and potential clients. This helped it to decide on Singapore for its regional hub.
Serious Games set up an office and was soon working on a contract worth £250,000 with the Ministry of Health. An official launch event at the British High Commissioner's residence, arranged through UKTI's Overseas Market Introduction Service, generated local media coverage for the company and resulted in new business with Singapore Airlines and United World Colleges.
UKTI has the local knowledge and contacts you need to get you in front of the right people,
says Tim Luft, Managing Director of Serious Games International.
Trade missions are an inexpensive and effective way to get a feel for new markets, and launching our new Singapore office through OMIS really kick-started our business there.
Video : Serious Games International Director Tim Luft talks about export and the help he's received from UKTI
Company: Serious Games International
Sector: Creative Industries
Target Market: Singapore
UKTI Services: Trade Missions, Passport to Export, Overseas Market Introduction Service
Website: www.seriousgamesinternational.com
Published 1 April 2014