Case study
Rob – The LIFE Programme saved my family
How the LIFE Programme, funded by the Community Budget, helped a family with multiple problems after other interventions failed to work.
This case study was withdrawn on
We have archived older case studies about social justice and published more up to date case studies.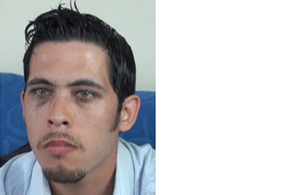 Rob and Rachel rarely managed to pay their rent, their children were not attending school and were close to being taken into care. Then they tried a new service called the LIFE Programme.
Watch the video to hear Rob talking about his experience. The video also features LIFE Team Assistant Manager, John Garbutt.
---
Rob's story
Rob and his partner Rachel were well known to local agencies because there were serious concerns about their family. They rarely managed to pay their rent, their children were not attending school, Social and Health workers were concerned their advice was being ignored and the children were close to being taken into care.
"Looking back I can see how horrible it was, but at the time I had my head in the sand like an ostrich ignoring it all," said Rob. "I didn't answer the door in case it was a bailiff, I didn't answer the phone, I stopped seeing friends and family. There were so many problems that I couldn't see a way out."
The LIFE Programme – family led support
A social worker invited Rob and Rachel to try a new service called the LIFE Programme. Developed by the social enterprise Participle with Swindon Borough Council and local families, the LIFE Programme was being piloted by Swindon Borough Council and One Swindon, a local partnership with agencies including police, probation and the NHS.
Funded through the Community Budget, the LIFE Programme takes the approach that the intervention is a shared experience, with the family leading the changes that they want to make in their lives rather than having changes forced upon them. It is designed to help those families in chronic crisis who have previously received multiple interventions from a variety of agencies that may have failed to bring about sustainable change.
LIFE Team Assistant Manager, John Garbutt, explains: "Just looking at these problems in a different way has such an impact. We have empathy with people, we don't judge them, and through this create a space where we are able to work with them to co-create change. There aren't parents out there who think: 'I'm not going to pay my rent, I'm not going to send my children to school, I'm going to allow my children to get into trouble.' No one deliberately does that. The circumstances of their life dictate their behaviour, it's generational and often they don't see the capabilities that they already have that can help them to get out of it."
We built a relationship with our LIFE Team
"Rob and Rachel met when they were teenagers, they hadn't had parents around for them as they were growing up and they now have two children themselves. They didn't know how to do some quite simple things, such as using a washing machine or cooking a meal. The LIFE Team built a relationship with them and was then able to work with them to grow their capabilities so that they could get out of the situation they were trapped in. The way of working produces something very different from a worker, from an agency, a stranger to the family, just telling a family they have to do something."
After a period of time getting to know members of the LIFE Team the family chose the team members with whom they got on well to work with them towards changes they wanted to make in their lives. The LIFE Team then sat down with the family to set out priorities and plans and began to develop ways to tackle them.
Rob explains: "There was an endless list of problems and I couldn't see how to deal with them. But LIFE gave us the space to think about them and the skills to solve them. We started by looking at getting the kids to school. Half of the reason they didn't go to school was because I was always running late and didn't make the time to take them.
"Our LIFE team member came in and supported us from 8am with our routine, which we didn't really have. We could then see that we could get the school clothes ready the night before, get books ready and put the shoes somewhere we'd remember. Once we got that sorted the kids started going to school, we were all happier and we moved on to the next problem."
Learning simple things made a big difference
"After 16 months we'd sorted the whole list. There were no bailiffs at the door, no threats from social workers about taking the kids away, I was speaking to my extended family and friends. I was more confident, I'd learnt how to cook, how to do DIY. I felt relieved and safe. We didn't have the skills to get out of our problems then, but learning simple things made a big difference."
Having received support from LIFE, Rob set about using his skills to help friends and family with similar problems and now works as a volunteer teaching people to use computers.
Rob adds: "If we hadn't gone through the LIFE Programme the kids would be in care. We would have been evicted by now and left homeless because we had no contact with friends and family.
"But instead the kids go to school every day, Rachel has a full-time job, I'm planning to set up my own business painting and decorating and I'm helping other people like me. The majority of people want support, they just don't think they know how to do it for themselves. The simple things we learnt through the programme saved our family and show other people that they can turn their lives around like we have."
With such success for families and the wider community, the team are now working towards a future where no Swindon families are in chronic crisis. Participle are currently working with teams in Lewisham, Wigan and Leicestershire to launch the LIFE programme there.
Video transcript
Rob
Social services came into my life and they wanted to evict me. They wanted to take my children out the council wanted to evict me. And now all sorts of other organisations which I felt like were just on my case and I couldn't, I didn't see a way out. I just felt completely stuck and trapped by the system, like I was going nowhere fast and I couldn't see a way out. I just felt trapped and stuck.
John
Families will come to us by virtue of me meeting a threshold and that threshold would be that there are certain statutory agencies, professionals if you, like working with that family. So it may be the police, the anti-social behaviour team, housing, social services, health, a whole range of professionals are really concerned in terms of what's happening for this family and particularly the children.
Rob
I had so many problems with the school and my kids not going to school. I always wanted my kids to go to school but it would seem like they would take too long to eat their breakfast and they wouldn't be able to find their school uniform and this was becoming a big problem.
One of the things the life team helped me with was they come to my house at 8 o'clock in the morning, they watched what we did, they watched our eating, or what there was of our eating, because there wasn't much. They helped me establish a routine like get the clothes ready the night before, make sure I know I've put their shoes somewhere safe so when it's time for school I know where to find them. Now all my kids go to school and they're not late. They go to school happy and bubbly and they're happy and they've got a much needed routine.
And it wasn't just about the problems with the council and social services it was like personal things like helping me be a better cook, or helping me do some DIY. And we looked at these things and they helped me with those things.
I had never been given these skills necessary to live in the world, like paying bills on time, making sure I've got everything appropriately done. This lack of organisation caused so many problems and because I was unaware that these problems were all my fault, I couldn't even address them because I didn't see a problem. All these small changes turn into one big change and I feel completely different to the person I was two years ago when I had all those problems and stresses. I wake up in the morning feeling happy, ready to get up and tackle the world with whatever it might throw at me.
Those people what don't have no skills it's not necessarily their fault it just means that they need a bit of time and energy put into them so they can have a bright future too.
John
We've seen a number of changes in families where they do start to feel part of the community and they reach a stage where they feel like they're capable of doing something different with their lives. That might be doing some volunteering.
Rob does quite a lot of work with the Life Team in workshops and different areas of the work. He's a good example of somebody who has gone through an enormous amount of change and Rob would tell you that his life isn't perfect today. However, what Rob would also tell you is that he does have the skills and the knowledge and the understanding that would prevent him and his family falling back to a place where he was generating lots of concerns from different professionals and agencies.
Rob
I think everything's bright now. It's because of the help I've had from the Life Team. Without the help from the Life Team my life would have went in a very different direction. I would've had my children go into care, I would've been evicted, causing the break-up of mine and Rachel's relationship obviously.
Right now my girlfriend is in full time work, she's out earning right now. My kids are in school, they go every day, they're not late. I do all sorts of things like volunteering to teach people to use computers. I help my friends with their problems. I'm trying to start up a painting and decorating firm. I'm just trying to better myself and give my children and Rachel a better future.
End slide
The LIFE programme is funded by Swindon Council's Community Budget.
LIFE puts the family at the centre of decision-making, about the support they need, and helps families in chronic crisis who have previously received multiple interventions that have failed to work.
"The simple things we learnt through the LIFE programme saved our family".
Published 16 April 2013