Case study
Procurement for prison education dynamic purchasing system
A framework for prison education and provision of a dynamic purchasing system.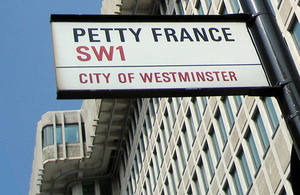 What was the requirement?
The aim of the education programme is to improve the quality of prison education by ensuring that it meets the needs of prisoners, making it more likely to lead them to a positive employment outcome on release, and to reduce reoffending.
The existing Offender Learning and Skills Service 4 (OLASS4) provisions are being replaced by two primary vehicles:
the Prison Education Framework (PEF), covering Core Education provision
the Dynamic Purchasing System (DPS), covering more niche and localised provisions
Therefore, moving into a new, empowered landscape for the delivery of education provision and supporting the Governor Empowerment Programme.
What is a Dynamic Purchasing System?
A Dynamic Purchasing System (DPS) is an electronic system used to purchase commonly used goods and services. Unlike traditional frameworks which are closed to new entrants for their duration a DPS allows suppliers to apply to join or decide to leave at any time during its term.
Why the decision to go with a DPS?
A DPS makes it more efficient for prisons to commission both education services and bespoke training where the larger Prison Education Framework (PEF) cannot meet their requirements. A DPS alongside a PEF gives the prisons access to suppliers that are able to meet the bespoke educational needs of their establishment and offers a flexible route to services that add real value.
What are the benefits for SMEs?
The DPS is an ideal platform for SMEs. The DPS lends itself to local smaller providers to work with prisons and deliver on niche areas.
DPS allow suppliers to join at any time when they can meet the selection criteria. It is not a timely process, SMEs can benefit from low barriers to entry and potentially save on costs.
The types of requirements being procured through the DPS will range from bespoke innovative training on art, drama and horticulture, through to the opportunity to also procure less bespoke and more commoditised, yet smaller scale buying of requirements such as forklift truck driving.
How did you engage SMEs before going to the market?
A series of successful events and digital supplier webinars took place between 2017 – 2018 to engage SMEs for both PEF and the DPS, led by MOJ Commercials, Prison Education Programme & Policy, which received positive feedback. Local Heads of Learning, Skills and Employment (HoLSE) ran their own local events that have targeted local suppliers. Furthermore, regional events are continuing to promote DPS and ensure that smaller, local suppliers are engaged,
What were the outcomes?
SMEs have been a very visible part of the market engagement and development of the procurement strategy. They are keen to be a part of the commercial solution and the programme is working well with them.
The initial selection exercise which concluded in October 2018, identified 101 of the 152 suppliers onboarded on to Prison Education Services Dynamic Purchasing System were SMEs.
The continuous DPS is open and we are now on-boarding new SME providers to the DPS for call off procurements.
Since the Continuous DPS PQQ 139 has reopened, we have onboarded 170 Suppliers onto PEDPS, of which 115 are SMEs.
Published 21 January 2019