Case study
Predictive engine health check can avoid costly ship breakdowns
UK firm develops satellite-linked monitoring technology offering huge benefits for operators of vessels of all sizes on the world's oceans.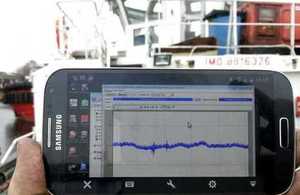 A Gosport company is pioneering technology which can monitor the biggest marine diesel engines on the high seas and transmit a simple 'health score' to a vessel's operator thousands of miles away.
Being able to predict when a supertanker, container vessel or cruise ship needs to be brought into port for engine maintenance can avoid breakdowns at sea, saving six-figure sums for shipping owners and management companies.
IntelliMon, part of STS Defence Ltd, led a consortium which received £1 million of Innovate UK funding to develop the ground breaking diagnostic technology through a two-year collaborative R&D project called IConIC (Intelligent Condition monitoring with Integrated Communications).
It involved two other south coast businesses, NGnuity Ltd and LW Partners Ltd, along with the Universities of Portsmouth and Southampton and the Satellite Applications Catapult.
Byte-sized engine 'health score'
The innovation lies primarily in the algorithms devised by The Institute of Industrial Research at the University of Portsmouth.
They analyse vibration readings by extracting key engine performance indicators that can be translated into basic, byte-sized 'health score' information. These can then be sent back to shore via satellite link or, potentially, even using the vessel's own automatic ID transponder.
Dr David Garrity, chief scientist at STS Defence, said:
Ex-Royal Navy master mariners among our partners are really excited about what we are doing in helping operators to avoid costly breakdowns and unscheduled diversions, also in simply getting live engine data ship-to-shore
The support from Innovate UK has been hugely valuable. Without it, I think we would still have been kicking around an idea and doing little bits of work. We certainly wouldn't have got the technology on to the vessel engines and we would have found it really difficult to get hold of real data, to progress the algorithms.
Basically, we would have been 2 years behind. It's been a really strong consortium too and we want to continue working together.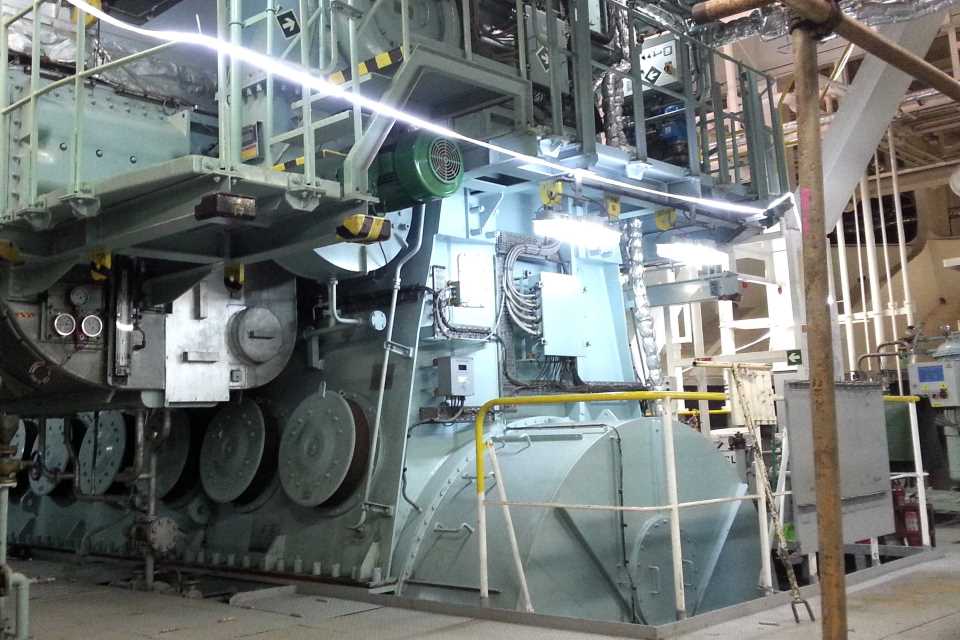 IntelliMon became a specialist business division of STS Defence in August last year, as David explained:
We now have 11 people and growing, with a target to begin generating revenue this year. IConIC is by far and away our biggest project.
The partners began work with 450 tests of different faults created on a purpose-built diesel engine test rig developed by NGnuity which operated at constant speed bands, mimicking engines on ships.
IConIC has since been demonstrated mainly on Red Funnel ferries running between Southampton and the Isle of Wight but also on a small tug through to the NCC Danah, a tanker operated by the National Shipping Company of Saudi Arabia (Bahri).
Benefits in fuel savings and vessel availability
Scaling up the technology from the original 3-cylinder testbed – the size of a small roadside generator – to a three-storey high, 12,900 BHP main engine of a 45,578 tonne tanker asked the big question. Would it work?
David said:
We flew out to China last October to install it on the tanker and got the data off when she was in Indonesia. It works really beautifully and, somewhat surprisingly, the frequency features are even clearer than on some of the smaller engines.
We're now looking this year at running it for 3 to 6 months with our trials partners, after which we should have case studies to prove to end-users, not only that it works but also the benefits in terms of fuel savings and actual availability of the vessels.
Commercialisation is likely to take the form of a hardware platform with managed service or a pure managed service with the hardware supplied free of charge. There is also the option of integrating the technology into existing solutions operated by shipping management companies.
Other potential applications lie in off-road vehicles, whether battle tanks or earth movers, and remote diesel generators in oil and gas installations.
Published 8 February 2017