Case study
Medherant: pioneering drug delivery through the skin
Industrial Strategy funding to help company expand its manufacturing capability for production of drug delivery patches.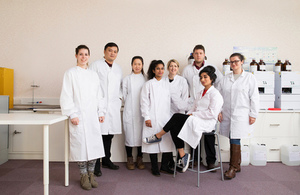 Transdermal drug delivery – the administering of medicine through the skin – is being enhanced by UK-based company Medherant.
The company has already formulated up to 50 different drugs that can be delivered through adhesive patches at its facility at the University of Warwick Science Park, Coventry. It is actively developing 3 products - 1 for chemotherapy-induced nausea and vomiting and 2 for Alzheimer's disease.
It will mean patients can avoid having to take tablets or capsules, which can be challenging to administer.
Now, supported by an Industrial Strategy Challenge Fund grant from Innovate UK, the company has plans for scaling up its manufacturing facility to bring production of its patches for clinical trials in-house. Currently, its patches are made in France.
The new facility could help the company to secure more contracts globally and lead in the research and development of new drugs that can be delivered through the skin.
The funding is part of UK Research and Innovation's leading-edge healthcare challenge, which will invest up to £181 million in industry and research to create new products and services for improved medical treatment in the UK.
Development in skin adhesives
There is growing interest in transdermal delivery of drugs because they are often more convenient than gels or creams, provide better dose control, and avoid spikes in drug levels because of the slower release mechanism patches allow.
They are also better for patients that struggle to swallow oral medication or those that forget to take it.
Sally Waterman, Chief Operating Officer at Medherant explains how its patch – called the TEPI Patch – works:
Our technology relies on mixing the drug with the adhesive and when the adhesive comes into contact with the skin the drug diffuses from the patch through the skin.

As one of the benefits of our adhesive is that it sticks very well, the full drug dose can be delivered because the entire patch remains in contact with the skin, even if it gets wet.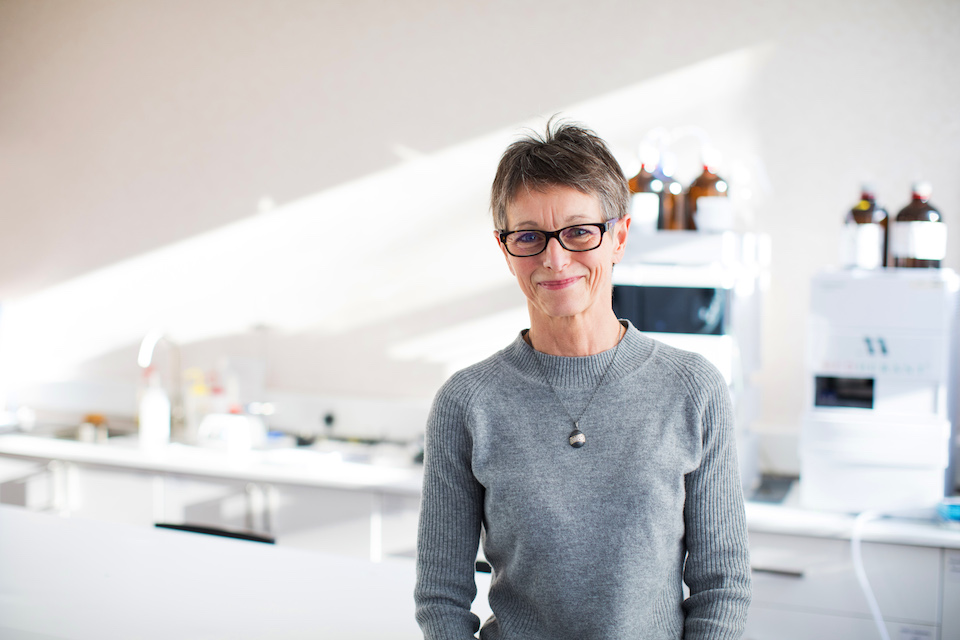 Furthering manufacturing capabilities
Having successfully completed 2 clinical trials with its Ibuprofen TEPI Patch, Medherant is now at the stage where it wants to scale up its operation. The Industrial Strategy Challenge Fund grant is being used to carry out a feasibility project to set up a new plant in the UK that ascribes to good manufacturing practice, the minimum standard that a medicines manufacturer must meet in their production processes.
Once it has its own facility, the company will no longer have to outsource the manufacture of its patches for clinical trials. These are currently made in France as Medherant was unable to find a suitable contractor in the UK that could create their patches, which are thin, flexible and manufactured without solvents.
The manufacturing plant would also allow Medherant to continue developing new patch products efficiently and help the company market its technology.
Sally said:
Each time we make a different product we learn a little bit more about the manufacturing process, and retaining that intellectual property in-house means we can be more efficient each time we develop a new product.
Published 5 March 2019