Case study
Mech-Tool Engineering: partnership brings savings and business
A design and engineering business has cut its costs by £350,000 and gained major new business thanks to a Knowledge Transfer Partnership.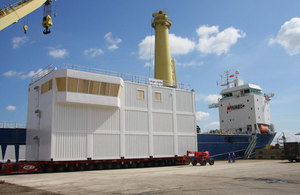 Mech-Tool Engineering gained the confidence to bid for major new contracts after a Knowledge Transfer Partnership (KTP) helped it to improve its processes and save costs.
The business manufactures bespoke fire- and blast-proof enclosures for highly hazardous industries, including offshore oil and gas.
During the 2-year KTP with Teesside University and one of its recent graduates, MTE successfully applied multi-dimensional strategies, processes and systems – typically used in high volume, low variability manufacturing – to its own low-volume, high-variability business.
The new integrated process has reduced both total costs and delivery times for MTE products.
MTE wins £60 million contracts
When the KTP ended in 2015, the savings it created were estimated at £350,000 a year.
MTE recently won new contracts worth £60 million in Kazakhstan, increasing its forecast 2017-18 turnover to a record £50 million. Improved capacity planning, reduced stock on site and other efficiencies that came out of the KTP were instrumental in giving MTE the confidence to bid for these major contracts.
Published 25 October 2016