Case study
Making a difference to the lives of young people in Haringey
Education 2Day is an education and training provider improving the lives of young people in Haringey, North London.
This case study was withdrawn on
We have archived older case studies about social justice and published more up to date case studies.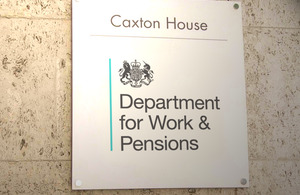 This case study shows how a not-for-profit organisation is helping to reduce poverty and improve social justice.
Small experiences can make a big difference
Haringey is the fourth most deprived of London's 33 boroughs. Young people growing up in the area face high levels of unemployment, crime and low incomes. Education 2Day is a community-led education and training provider for young people aged between 14 and 24 that is working to change all that.
The aim of Education2Day is to improve the lives of young people and increase their chances of getting a job by providing training that develops the skills that employers are looking for.
Rob Garrett, Company Director at Education 2Day, says that while young people entering gangs is a concern, gang culture is a symptom of a wider problem.
We have to take a holistic view. If young people think they have no other choice, then they'll go for the easier option – into a gang. But if you can provide young people with opportunities and the choices to take control, they will ultimately choose the side where they progress. They'll take the chance to get themselves out of the miserable state that they find themselves in.
Education 2Day receives referrals from schools, Youth Offending Teams and Jobcentre Plus, where they think that a young person could benefit from learning new skills and gaining experience. But the majority of referrals come from young people where their friends have said 'This would be good for you – why not give it a try?'
Education 2Day's approach
Education 2Day begins work with a young person by finding out about their goals. The young person then learns about the concepts that Education 2Day's projects are based on:
independent thinking
self-management
reflective learning
active involvement
Everybody is different and people come in at different stages of the learning cycle, but everyone completes the cycle.
What's unique about our provision is that we're able to be flexible and adapt to the stage people are at. We ask them where they are, and where they want to be. Then we work on the gap. Many of the young people we work with come from generations who haven't worked, so we can provide them with a different outlook on what life is really about.
Education 2Day helps young people understand how qualifications and experience will benefit them in the real world.
One example of this 'hands-on experience' is a micro-enterprise called Made In Tottenham – a fashion label that young people can run as their own business. Jobs are available in designing cutting, producing, advertising, marketing, sales, administration, finance. All those areas require skills that people can learn and use in the future.
Working with other organisations
Part of what makes Education 2Day's approach unique is its integration of mentoring, teaching, and provision of work experience. However, to address all the barriers faced by the young people of Haringey, Rob sees joint effort between local organisations as essential.
For us, collaboration and partnership are really important. There is no way that any one organisation can provide holistic services for any individual. It requires a cross-borough initiative, where everybody has a part to play. We work in partnership with PHASCA (Pyramid Health and Social Care Association), who provide counselling and advice, and The Bridge, who deal with health and wellbeing, to help to address the other barriers to someone's progress.

In one of our projects, young people will be receiving support and investment from the DWP, from us, from Barclays, and UK Youth, and we can tap into that support from each partner depending on what area a young person needs help with. From the young person's perspective, having a support network of all the agencies around them, working together, can only but help.
By working in partnership to raise the aspirations of young people, building their experience and self-esteem to allow them to confidently find work, and providing qualifications to help them do this, Education 2Day is seeing real success.
The majority of our young people, over 65%, have gone on to do better things, like staying in education, getting a job, or starting their own business. That's a great result, for the individual, and for the community.
Published 18 June 2013