Case study
John – I've got a chance to be something better
How Ex-Cell helped someone who lived a life of crime for 14 years become Director of Recycle-IT, a successful cooperative.
This case study was withdrawn on
We have archived older case studies about social justice and published more up to date case studies.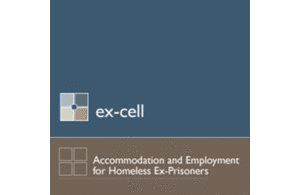 John left home at 16 and followed a life of crime for 14 years. Following a work placement and support from Ex-Cell, he is now the Director of Recycle-IT, a successful cooperative, and is happily married with five children.
John's story
John left home at 16 when the relationship between him and his stepfather broke down. He quickly became involved in petty crime and developed problems with alcohol. Over the next 14 years John was convicted of 29 criminal offences and served 7 prison sentences.
Although he last committed an offence in 2000, John was homeless and working as a Big Issue vendor until 2006, when Big Issue mentioned a possible work placement at Recycle-IT, a computer recycling social enterprise run by Ex‑Cell.
"I love computers, I always have – I got into trouble when I was 12 for taking my ZX Spectrum apart to look at the sound chip," said John. "Ex-Cell gave me the chance to turn a hobby into a career. They took me on a placement for six months and helped me sort accommodation. When the placement ended, Ex-Cell decided to employ me as a manager for Recycle-IT."
Ex-Cell works closely with other organisations
Based in Manchester, Ex-Cell works closely with the Prison Service, Probation service, Manchester City Council, Lifeline, Addaction, and the Greater Manchester Community Chaplaincy to provide accommodation and find paid work placements for homeless ex-offenders.
Ex-Cell also provides support to overcome problems with drugs, alcohol or mental health issues over a six-month placement period. This enables ex-offenders to gain the skills to sustain their home and job in the future. The rate of re-offending while on the Ex-Cell programme is less than 2%.
When funding for the Recycle-IT social enterprise came to an end, Dave Nicholson, Director of Ex-Cell, decided to turn it into a cooperative – a business owned and run jointly by its members. Establishing cooperatives is now becoming a key element in Ex-Cell's success.
Dave explains: "Befriending people and treating them as colleagues, not service users, is very important to what we do. The cooperative approach reflects that because everyone is in it together. It's like a big family, helping one another to co-operate out of crime.
Cooperative development
"For ex-offenders who come to Ex-Cell and want to set up their own business rather than have a standard work placement, it means they can work together to create their own jobs.
"We are the only organisation in the country providing cooperative development services for ex-offenders, and we are accredited with Cooperatives UK as a Cooperative Development Body."
Recycle-IT has been successfully trading as a cooperative for three years under the management of John and two other ex-offenders. Ex-Cell have since set up another four cooperatives, with more on the way.
Establishing a cooperative is much more intensive than finding a work placement, meaning Ex-Cell will initially be working with fewer people. But the cooperatives themselves will all employ homeless ex-offenders and lead to the creation of more opportunities in the long run.
We've had phenomenal results
John is now the Director of Recycle-IT and is happily married with five children.
John adds: "I run this business with two other lads like me from the streets. We've all been through the School for Social Entrepreneurs to learn different skills so we can run the business together. We only take on people to work for us who have come from the same background as us.
"We've had phenomenal results and we're now one of the largest not-for-profit IT recyclers in the UK. Alongside diverting IT equipment from landfill, we provide cheap refurbished computers for the local community and we're launching a computer club next year.
"The opportunity I was given by Ex-Cell has made me want to give back to the community. I was a really bad man earlier in life. I made horrible decisions and I hold a terrible amount of guilt for the things I've done. But with Recycle-IT I've got a chance to be something better and do something more than I ever have before."
Published 16 April 2013