Case study
IP Attaché: Sheila Alves, Brazil
In Brazil, Sheila Alves is the IP attache on hand to assist those looking to export into the area. But what exactly does she do?
This case study was withdrawn on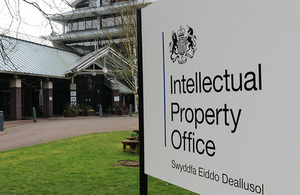 For many businesses looking to succeed, worldwide trading is the big dream. But trading outside of the UK can feel like a challenge. There are lots of things to understand and consider, including getting the right IP protection. Luckily there is help and support available for businesses, from a network of UK IP attachés.
My job is to provide support to UK businesses on IP issues. I liaise with the Brazilian government and provide information to the Intellectual Property Office (IPO).

I share my time between Foreign & Commonwealth Office (FCO) meetings and IPO commitments. I engage with external stakeholders and colleagues across the network to keep up to date with developments.

I spend a lot of time researching the IP scene in Brazil and Latin America, as well as the economy, trade and policy developments. I analyse trends in the business environment and produce a monthly report for the IPO.
UK businesses looking to trade in Brazil will find Sheila's insight into the area important to help them plan and succeed. So what does she see as the main IP issues facing Brazil at present?
There are many big IP issues at the moment. These include cybersquatting and piracy and counterfeiting.
Cybersquatting is a common problem in Brazil. This is when a third party registers a well-known domain name with the intention of selling it back to the original owners of the mark.
Enforcement is a difficult area. Copyright violations, trade mark infringements, domain name misappropriations and trade in counterfeit products are the most common illegal activities in Brazil.
Since establishing the National Council for Combating Piracy (CNCP), tackling these issues has improved. But there is still a long way to go to tackle online counterfeiting.
There is still only one specialised police station to tackle IP infringement, based in Sao Paula city. There are just a few IP courts in the country but they do not deal only with IP related issues. This means the process can be complex and slow. This makes it hard to prosecute IP infringers.
During her time as the IP attaché in Brazil, Sheila has experienced her fair share of tricky issues. One she's found particularly interesting is that of protecting Geographical Indications (GIs).
A GI is a sign used to show a product comes from a specific territory or has a quality that is only available in products of a specific region. The World Trade Organisation (WTO) says that this can take any form and does not have to be a geographical name.
Brazilian legislation differs as the GI must refer to a geographical location. We held meetings with stakeholders, the IPO and the Brazilian Patent and Trade Mark Office (INPI). Officials then agreed that Brazilian law was inflexible and it would be a good idea to bring it into line with international law.

After several follow up meetings, INPI announced that they would make the modifications to the law. They are now on their way to the Presidential Cabinet for approval.
This is just one of Sheila's success stories and these positive outcomes are just part of the reasons that she loves her role so much.
I love the challenge of being a Brazilian, in Brazil, defending the interests of UK businesses. It's a delicate position. I have to make sure I am sensitive to the needs of both parties, to try and engage with them and encourage a win-win outcome. It's very rewarding.
Sheila believes that Brazil is a great country for UK businesses to trade in. But what advice and tips would she give to anyone thinking of expanding their portfolio and exporting into the area?
One of the most important things you can do is to make sure that you register your IP rights. Do as much as you can to prevent infringements, as prevention is better than cure. Always make sure everyone in your business understands the value of your IP.

If the worst should happen, consider mediation as the first option to resolve any disputes. Make sure you create good relationships with organisations that can help you in these situations.

If you are thinking of trading in Brazil, it's important to stick to your normal business instincts. As you would elsewhere, you should always assess the risks of the market and make sure you are prepared for any eventuality.
Contact details:
British Embassy
SES Qd. 801
Cj. K
Brasilia
Brazil
Cep: 70408-900

Tel: +55 61 3329 2316

email: Sheila.Alves@fco.gov.uk
Published 4 March 2015