Case study
Intellectual Property: Dark Star Brewing
Dark Star Brewing have successfully built a brand that is trusted and well-liked, and this has ensured them a spot in a competitive market.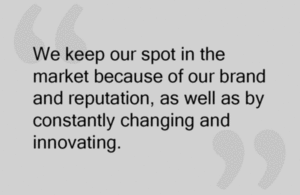 The background
Dark Star ale was the Champion Beer of Britain a decade before Dark Star Brewing Company was formed - but the business was little more than a hobby. Could it step up and become a business in its own right?
In 2001, a gang of four came together to risk their money and careers in a relatively massive expansion. Together they launched a small brewery in the Sussex village of Ansty. It was a leap of faith, admits Paul Reed.
No banker would have given us the time of day.
The Intellectual Property
What they had in their favour was the beer's name, Dark Star. Originally brewed by Rob Jones, elsewhere, he had been shrewd enough to register the trade mark under his own name.
Under the Dark Star brand, a series of real ales was launched - some gaining very high acclaim, including Great British Golden Ale Champion for 2009 (for their American Pale) and World's Best Speciality Beer for Espresso, a black beer brewed with coffee.
We keep our spot in the market because of our brand and reputation, as well as by constantly changing and innovating.
says Reed. Most Dark Star beers are given a descriptive name, such as London Brown Ale or Victorian Ruby Mild, then appear at the bar under the main brand. Reed has investigated whether he could trademark more creative names like the Expresso or Hophead, but has generally drawn a blank.
The results
Throughout the year, the firm brews in excess of 25 different beers. Half a dozen are permanently on tap. Others are seasonal; dark and strong for the winter, light and hoppy for the summer. They also produce a series of monthly specials, generally their fastest sellers. Reed says
In our market, the enthusiasts are looking for novelty and variety.

They love the idea of a new beer, which you have to try fast, otherwise it's gone.
For Dark Star, this turns conventional marketing upside down; lovers of real ale also love to discover new styles of beer and different brewers.
Enthusiasts will shun the ubiquitous, heavily advertised products in favour of rarer, craft-brewed beers. It works in our favour as we spread across the country and into different areas and types of venues.
In 2009, Dark Star was producing a million litres of beer, with sales topping £2.5 million, and it became obvious that demand was outstripping ability to supply. So it was time to remortgage their houses - again - to move to a new brewery in the nearby village of Partridge Green. So far, signs are good and sales are up 25 per cent.
Lessons learned
For Dark Star, their success lies in their brand and their constant innovation. By building a well liked and trusted brand they have secured a spot in a competitive market, and by constantly making new beers they ensure their customers come back and they broaden their appeal.
Published 5 June 2014