Case study
Fast Forward Competition 2014: Technology Accelerator Chiasma
The University of Dundee were awarded £73,000 in the 2014 Fast Forward Competition to fund their 'Technology Accelerator Chiasma' project.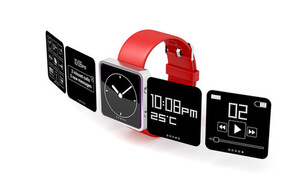 Incentivising innovation
The University of Dundee has an IP portfolio with a diverse range of technologies and states of readiness. They also have a range of skilled and innovative people who, given the right conditions, could exploit this IP. The challenge has always been finding the best way to match the right IP to the right people.
The university responded to that challenge with the Technology Accelerator Chiasma (TAC). TAC ran as a competition where the university made their technology available via an open call to a wide audience. A sophisticated selection process brought students, staff, SMEs, and industry together. They were then matched with specific technologies and IP. Their task was to develop alternative applications for that technology and commercialise the IP.
A straightforward approach
Getting the fundamentals right became a priority early on. The initial stages focussed on presentations setting the requirements and objectives of the process. This included sessions on project management and IP awareness. Latter stages saw the teams work on the technical and commercial aspects of their proposals.
The TAC project provided the university with the opportunity to commercialise their IP. A contractual agreement allowed for easy engagement with the university. They used an equally straightforward approach for licences. There were no up-front payments for any licence agreement. This included those covering foreground and background IP. Supporting future work was vital, so royalty income would be paid when the project became a commercial success.
Digital technology
The teams formed in the initial stages later pitched their concepts to a senior Knowledge Exchange panel. This process resulted in awarding £40,000 of grant funding to two project teams. Nautilus Beam is developing technology in the digital market for smart watches while SmartPutty is focussing on digital imaging. The university's Research and Innovation Services will ensure the longevity of these projects. Assisting in technology platform development, they'll also examine exploitation options and IP protection.
Neil Mather, Business Development Manager at the University of Dundee said :
The TAC project has allowed groups who wouldn't normally collaborate to come together and do just that. It's harnessed the enthusiastic participation of both the individuals and groups involved. The result is two projects with enhanced design input and real commercial value.
The project team hope that Nautilus Beam and SmartPutty will experience enough success to become incorporated companies. Benefits for the university are clear, as they expect long term employment for those involved in the projects. They also expect the team's more well developed skills to attract greater inward investment to stimulate future projects.
Published 9 July 2015