Case study
Fast Forward Competition 2014: Nottingham Creative IP
Nottingham Trent University were awarded £69,000 in the 2014 Fast Forward Competition to fund their 'Nottingham Creative IP' project.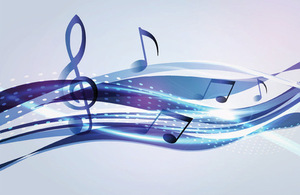 IP in the creative industries
From music and film to fashion and design, the UK's creative industries are world leaders. Their contribution to the UK's economy is considerable. Recent government figures show that our creative industries are worth £76.9 billlion per year to the UK economy – that's £8.8 million per hour.
The flow of talented students who become successful creative professionals is a vital part of this success. So too is the ability of these creative individuals to protect, manage and exploit their IP. The challenge faced by the creative sector is knowing how, when and why they should manage their IP.
Nottingham Creative IP project
Nottingham Trent University responded to that challenge and launched the 'Nottingham Creative IP' project. The project sought to help creative businesses and students gain a better understanding of IP. It began with a series of themed workshops and clinics. More than 200 participants attended 8 workshops, attracting key players in the creative industries. From creative industry experts and entrepreneurs to specialist lawyers, they all shared their IP experiences.
Companies and graduates with business ideas also had the opportunity to receive pro bono legal advice. Utilising the university's own talent pool, students from the Law School provided the advice, with guidance from experienced IP lawyers. The pro bono IP clinics proved to be popular, with the students delivering 33 clinics. As a result of the success of these clinics, 4 businesses received more in-depth follow on support from local law firms.
IP guide for creative industries
The experiences of each participant fed into the main focus of the project, an IP guide for the creative industries. Launched in May 2015, the 'Nottingham Intellectual Property Guide for Creatives' is something of a first. It helps creative students and professionals understand the fundamental principles of IP. It explains how to apply these principles to their own business practices and add value to their IP.
The guide provides sector specific information, with chapters ranging from IP in design and interactive media to art and architecture. Based on experiences gained in the workshops the team knew that IP can sometimes be a difficult issue to understand. To overcome that the guide includes a series of real world case studies which show how IP can be dealt with in a business context. These case studies support the advice given in each chapter which will help creative professionals deal with IP more effectively and more strategically. Estelle Paley, Nottingham Trent University's Business Development Officer said:
IP rights can be complex, which is why it's important for businesses to have at least a basic understanding of them. The Nottingham Intellectual Property Guide for Creatives is an invaluable guide. It will help creative practitioners gain much needed IP knowledge and skills. It will also help them to move their ideas and innovations from the drawing board into the market place.
Published 16 July 2015