DFID Research: Updating mental health legislation in Zambia
The Mental Health and Poverty Project has initiated reform to Zambia's mental health legislation which has remained unchanged since 1951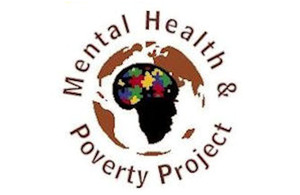 The Mental Health and Poverty Project (MHaPP) aimed to investigate the policy level interventions that are required to break the cycle of poverty and mental illness. The first phase of the project analysed the current status of mental health policy, legislation and services in four countries: Uganda, South Africa, Ghana and Zambia. These studies highlighted the neglect of mental health in current policies, the meagre resources available, the lack of data on service provision and the widespread stigma against the mentally ill.
The MHaPP Zambian team, led by Professor Alan Flisher and the University of Zambia, used this analysis to spearhead a reform of mental health legislation in Zambia. This legislation was inherited from the colonial legacy, and had not undergone any changes since it was enacted in 1951. MHaPP's efforts represent the first steps that have been taken to transform this "outdated" and "offensive" law, and deal with the insufficient funds, facilities and trained personnel that characterise the mental health system in Zambia.
The Zambian team felt that it was essential to transform the legislation, in accordance with international human rights standards. In July 2008 MHaPP devised and submitted to the Ministry of Health the 'MHAPP Position Paper on Mental Health Legislation' exploring how the legislation should be changed. In July 2009 a Bill was submitted to the Justice Department to be transformed into legal discourse, and was later approved by the sitting Parliament. In the second phase of the project, the key interventions have been to strengthen the implementation of this legislation and train primary health care professionals on mental health issues.
MHaPP's research has already benefitted mental health professionals by illuminating the service delivery problems that they face, and possible ways of addressing these. General health professionals have also benefited as they are currently being trained in mental health care, making them feel more confident in dealing with mental health patients. In addition, the Ministry of Health has seen its information-base enhanced significantly by quantitative and qualitative data on the mental health system.
The key to MHaPP's success has been the way the project team has married research and practice, something which is frequently neglected in the field of health research. Findings from this research helped identify the problems, and what key actions were needed to be implemented and avoided in order to redress the issues. These findings proved the key to successful intervention.
This research also explored the views and attitudes of those actually suffering from mental disorders, voices which are frequently neglected in research globally. Many people suffering from mental disorders in Zambia spoke about discrimination they experienced on a daily basis. In one of the interviews, a person suffering from depression, said: "I hope that one day, a person like me could walk head up into a psychiatry unit and I would not feel afraid".
Published 27 January 2011