DFID Research: Selective fish breeding improves production in the Philippines
Genetically Improved Farmed Tilapia provides food, generates income and gives employment for millions across Asia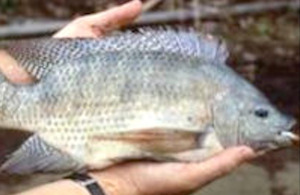 A pioneering breeding programme for aquaculture has turned an African fish, previously unknown in Asia, into the favourite source of affordable protein for more than 20 million poor Filipinos and millions more in 13 countries across Asia.
Genetically Improved Farmed Tilapia (GIFT) is the product of the world's first selective breeding programme for tropical fish, and has become a template for genetically improving other aquaculture species. The GIFT strain of Nile tilapia grows quickly and survives well, dramatically increasing aquaculture yields. Between 1990 and 2007, tilapia production in the Philippines expanded by 186%, while production costs fell by 32 to 35%. The Asian Development Bank found in 2003 that GIFT and GIFT-derived strains accounted for 68% of tilapia seed produced in the Philippines and, in the same year, President Gloria Macapagal-Arroyo declared tilapia the up-and-coming "food of the masses".
The introduction and dissemination of GIFT have generated significant rural incomes and employment, and contributed to human nutrition, especially among the poor, as tilapia is a relatively low-priced fish. Tilapia farming provides an attractive livelihood for hatchery operators and fish farmers and the contribution of GIFT to employment generation has been significant, including for poor smallscale farmers. As many new fish farmers are women, this empowers them while improving local supplies of high-quality, affordable protein, providing an income and benefiting the nutrition of the household.
Read the full version of this case study.
For additional information follow the links to these related project records.
Key reference:
Yosef, S., (2009) Rich food for poor people: Genetically improved tilapia in the Philippines, IFPRI Discussion Paper 00925.
Published 17 March 2011