DFID Research: how training can lift the poorest out of poverty
Private apprenticeships are helping the poor escape extreme poverty in Ghana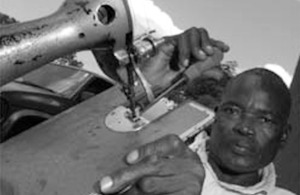 Poverty comes in many forms in Ghana. For some it is because they can only expect to generate very low incomes from their smallholder farms, but for many it is due to the lack of relevant skills evident in much of the poorer sectors of the population.
A low skills base makes it very difficult to get a good job. In the towns and cities of Ghana a job that pays the equivalent of US$75 per month is a good job. Creating more of such jobs may not sound like a recipe for poverty reduction but it can be a good start. In the case of Ghana, poverty has halved from 1991 to 2005 essentially by creating more of these sorts of jobs.
One particular route to employment which DFID-funded research has focused on is apprenticeship training. Studies by the Research Consortium on Education Outcomes and Poverty, published in a recent working paper have shown that privately financed apprenticeship training is most effective at lifting those with the lowest levels of education out of poverty, and that these effects are greatest among working-age men. A large-scale survey carried out throughout urban households in 2006 asked detailed questions about the background, training and earnings in both waged and self-employed workers. Apprenticeship was seen to be of most benefit to those with no or little education, or only junior high school-level attainment. For currently employed people who did apprenticeships but otherwise had no formal education, training was found to increase their earnings by 50%.
The project is the first of its type in Ghana to provide evidence to policy makers in Ghana, the UK and the World Bank that private apprenticeships are a useful and effective route for lifting people out of extremes of poverty. Research suggests that promotion of private sector training provision may be warranted because the private sector currently has a greater impact on effective training provision than the public sector in Ghana.
More Information
for additional information visit the Research Consortium on Education Outcomes and Poverty website
Published 8 September 2009