Case study
Demolition at nuclear site benefits from diamond-track sawing and diamond-wire cutting
This new approach to demolishing a highly contaminated nuclear facility has many benefits.
Challenge
Demolishing a highly contaminated facility
Solution
Bulk waste disposal
Technology
Diamond-track saw and diamond-wire cutting
Benefits
Faster and cheaper with reduced secondary waste, less spread of contamination and fewer air-fed suit operations.
Details
The establishment of a Low Level Waste (LLW) disposal facility at Dounreay enabled the adoption of a new approach to demolishing one of the site's highly contaminated facilities, the Post Irradiation Examination (PIE) Cave.
The traditional approach was to reduce the thick concrete walls of the cave into hundreds of small blocks that could be handled by operators wearing air-fed suits.
The Dounreay team decided to use a combination of diamond-track sawing and diamond-wire cutting to reduce the walls into a small number of huge blocks that could be lifted by crane and transported the short distance to the new LLW facility.
This new approach was both cheaper and faster as well as significantly reducing secondary waste, the spread of contamination and the number of entries by operators wearing air-fed suits.
The same approach was even used for the steel doors measuring 45cm thick and 26 tonnes, lifting them by crane through the roof of the facility.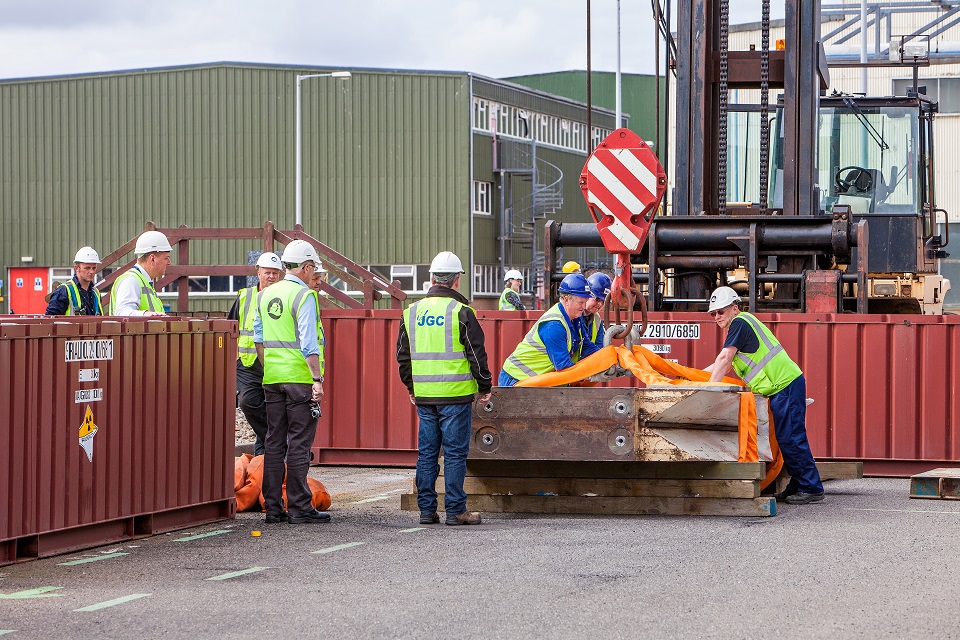 In total around 300 tonnes of concrete and steel, equivalent in weight to 20 double-decker buses, were consigned to the site's LLW facility using this approach.
A change in disposal options created the opportunity to simplify the decommissioning approach.
Status
Complete
Research organisation
Innovation route
Reviewing overall approach to bring together more effective use of technology.
Published 4 November 2016