Data innovation: iGeolise turns distance into time
Surrey based company iGeolise develops first 'time to destination' web tool for any mode of transport with support from Innovate UK.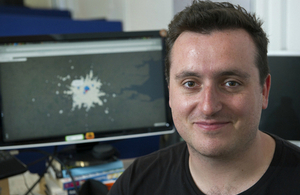 Running late as usual, Charlie Davies was driving to an appointment when he had that Eureka moment.
"It suddenly occurred to me that actually 'time' is very important in defining an individual's local area," said Charlie.
"If I live or work alongside someone but I drive and he uses only local transport, then our local areas are very different to each other, even if current technology would view us similarly."
In 2009 he founded iGeolise with his friend Peter Lilley. Together they developed a web tool called Travel Time that turns distance into time. It tells people how long it takes to get from A to B, depending on whether you are walking, cycling, driving or going by train.
Charlie's initial idea has now turned into a very lucrative business with sales on track to double in 2014.
Path to success
The company's path to success was helped by a feasibility funding grant of £54,300 from Innovate UK, as part of a digital convergence competition.
iGeolise used the money to develop and refine its Travel Time technology even further.
"We already had a working system but used the six-month project to add public transport data, focusing on two valuable elements – searching by time of day and click to see the fastest route," said Charlie.
The project cost £72,487 and was completed on 28 February 2013. Since then the company has gone on to enjoy a string of successes.
Shortly after development work started, iGeolise won the UK leg of the European Satellite Navigation Competition (ESNC), beating 76 other entries from the UK and coming only one point behind the two winners, who tied for first place.
"The great thing is that we were heavily focused on the commercialisation of the technology, because we had invested our own money as well.
"This was something we started commercialising pretty much straight away. For us it was an awesome opportunity and we took full advantage," said Charlie.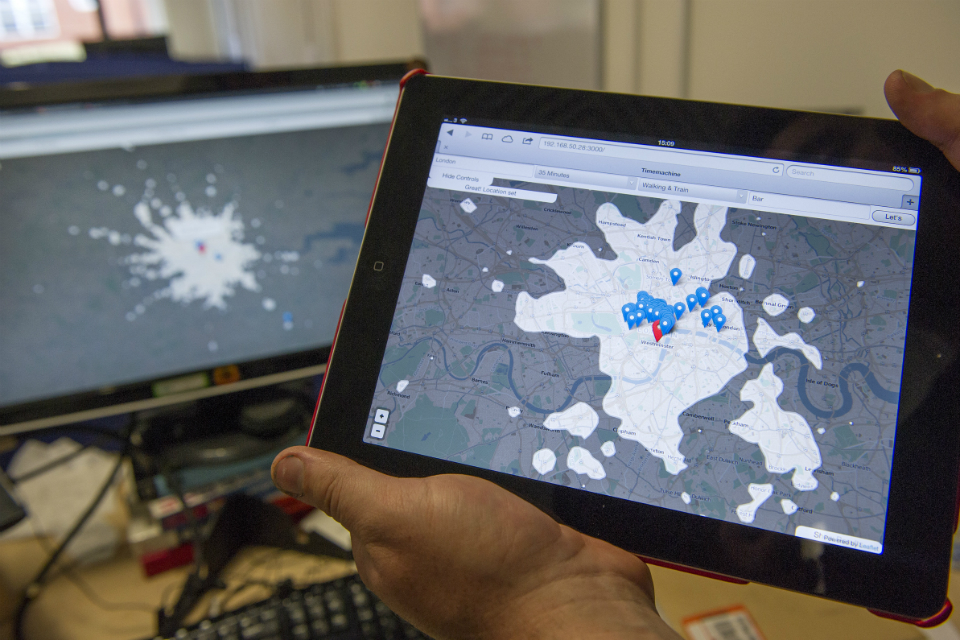 Wide range of customers
Charlie and Peter initially set out to create a consumer-facing product. But in 2011, they realised that selling to consumer-facing companies such as property websites could be much more productive.
"[Travel time] tells you what you can do or which amenities you can reach within, say, 40 minutes travel time from a given point. You don't have to search each one," said Peter.
"That comes in very useful when you need to find a home within 40 minutes of where you work – or vice versa. You just need to know how much time you've got and what mode of transport you need to use – our technology does the rest."
Travel Time does not just make searches more relevant; the satellite data used to build maps and track vehicles also opens up opportunities to search more widely and with more complexity.
The company is also supporting other developers building GPS-enabled applications.
"If you have a mobile application that is using a GPS satellite to locate the user, we can work with that application so that when it locates the user it can provide searches around them."
Hostage extraction
New commercial applications for Travel Time arrive on the desk every day. Charlie said:
"We had a company approach us the other day who 'extract' people from hostage situations and they wanted to know how far the kidnappers could have got in, say, half an hour. Or could we identify areas of risk, by time travelled? That one was rather surprising!"
Charlie is already thinking ahead to the next product and hopes to use the connections it has established through Innovate UK to drive further innovations.
"Having that money available – along with all the other support we had from Innovate UK – has enabled us to grow our business much more quickly than we could have done organically. That was invaluable," said Charlie.
Published 24 September 2014