Case study
Assisted living: reinventing locks to support vulnerable people
A £5,000 voucher from Innovate UK helped a 50-year-old British business develop a new product.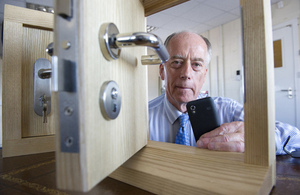 "I've been designing locks since 1964, so you could say Axxium is a 50-year-old start-up," said Managing Director Andrew Taylor.
Lock making is in Andrew's genes. His father was chief designer for Yale and worked for the lock manufacturing division of The Ingersoll Watch Company, where he developed a part for gliders in the D-Day invasion of Normandy.
Andrew spent most of his working life building up his father's firm, Taylor Lock Limited. One day he saw a friend in a wheelchair struggling to open doors and windows and had an idea for an electronic lock that could be operated from a mobile phone.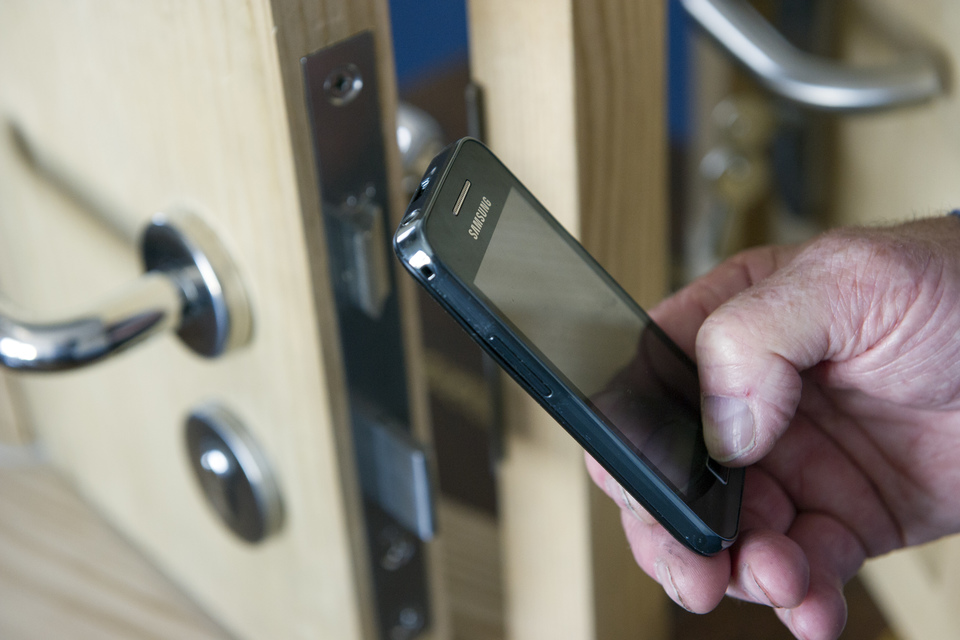 "I had worked with locks all my life – but I had no idea how to connect them with digital electronics – until I discovered Innovate UK."
Having sold the family business in the 1990s, he set up Axxium in September 2012 with the idea of manufacturing mass-market, remotely operated, electronic locks aimed at smart home applications.
Success through collaboration
Aware that he lacked the technical expertise to develop the electronic components required – or the resources to take his prototype to market – Andrew applied for an Innovation Voucher from Innovate UK. "That £5,000 and the chance to collaborate with the University of Hertfordshire proved to be absolutely critical," he said.
Andrew's first idea was to create a simple door-closer. Then he realised that secure access for carers was also a problem for people in assisted living facilities, so he developed a remote-controlled lock connected by sensors to an access control centre equipped with a SIM card. And that could be operated remotely from a mobile phone or monitoring station.
"We're developing sensors that will detect and alert an owner to the vibrations of someone drilling a door to break in. These are inexpensive to fit but make such a difference to vulnerable people's lives."
Axxium already has a distributor for its smart locks, Securefast plc, and is planning a model that will work with PVC doors.
Market potential
Andrew is excited about potential sales. "There are two or three locks in the US operated by mobile phone, via Bluetooth, but ours offer a higher level of security and the cost is about half the price of electric locks already on the market."
"I'm proud that Axxium is part of the upsurge of manufacturing in the UK. People are looking for quality, innovative British products, and our smart locks been invented, developed and made using British expertise – thanks to funding from Innovate UK."
Published 19 May 2015