World location news
Lesotho and the UK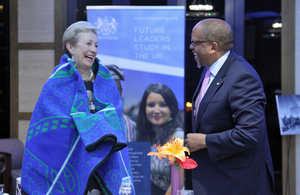 The UK government continues to support Lesotho's development towards a stable, secure and prosperous nation.
published
Worldwide news story

published
Worldwide news story
Our mission
Working with Lesotho, British Government agencies based in South Africa work together to maximise the potential of the relationship between the UK and Lesotho - and in support of British citizens and businesses. This is in line with the British government's wider foreign policy priorities: peace and security, sustainable development, governance and society.
Documents