Apply for funding through the National Space Technology Programme
The National Space Technology Programme (NSTP) is a capability programme encouraging the development of space technology in the UK space sector.
The UK Space Agency's aim is to drive growth into the UK economy by supporting the development of space technology and skills, as embodied in the UK Space, Innovation and Growth Strategy (Space IGS).
NSTP offers support by funding industry, academia and other (not for profit) government institutions, who are looking to develop technology and build new capabilities for the UK Space sector. NSTP offers funding opportunities for projects across all ranges, from startup companies to more established industry. We encourage collaboration on projects both large and small, inspiring new and existing industries to develop and contribute to the growth of the UK economy.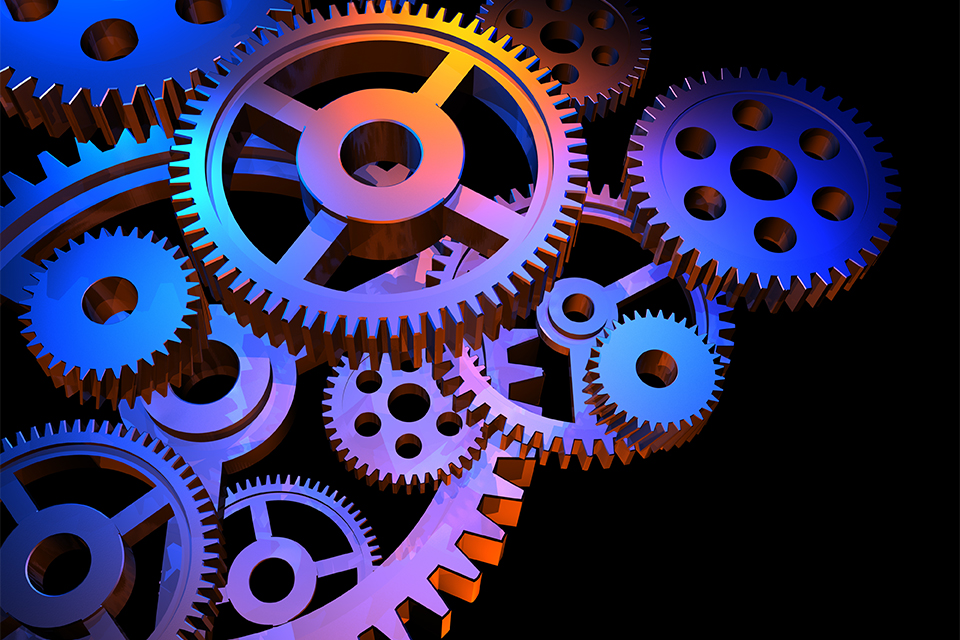 The NSTP funds four types of grants, Flagships, Fastracks, Pathfinder and Grants for Exploratory Ideas. The NSTP team will co-ordinate and oversee the activities of each project to ensure that the Agency objectives are met.
Project Highlights
NSTP Brochure: 2nd Edition (PDF, 4.46MB, 20 pages)
NSTP Brochure 2018 (PDF, 8.44MB, 16 pages)
NREP AstroTube™ Max Boom Industrial Research
An optical fibre sensor to measure nanometre changes in position
Ku-Band Satellite Receiver with a difference
How to apply for funding
The NSTP announces funding opportunities each year for projects that align with the National Space Technology Strategy, using related technology roadmaps. We welcome proposals across the following themes:
access to space
sensing
positioning, navigation and timing
exploration and Robotics
telecommunications
Throughout the year we will announce project calls with varying financial opportunities to industry, academia and not for profit institutions. You will be invited to apply by providing a proposal of the work you wish to undertake, producing financial tables with project outcomes and future development.
Funding for industry is measured by General Block Exemption Regulations (GBER), with rates depending on the type of project you wish to undertake.
College of Reviewers Invitation
This is an open invitation to join the NSTP college of reviewers.
Project types
Currently funded projects
Grants for Exploratory Ideas (GEI)
Grants for Exploratory Ideas (GEIs) are mini studies to support innovative space technology activities. They have a maximum grant value of £10,000 and will be of maximum 3 months duration. Example activities include: early TRL innovation, new technology concepts, knowledge transfer, skills development, refining an idea, undertaking a market survey or proof of concept.
Pathfinder
Pathfinder projects have a maximum grant value of £75,000 and have a 6 month maximum duration. The projects are highly innovative and have strong enabling potential for future space activities. Projects may develop instrumentation for commercial applications and often introduce technologies that offer 'disruptive' or enabling potential to existing concepts. Collaborative activities are strongly encouraged.
Fast track
Fast Track projects accelerate the development of scientific or commercial technologies for space. Projects have a maximum grant value of £200,000 and have a 12 month maximum duration. Collaborative activities are strongly encouraged. Projects include, feasibility studies, experimental development and industrial research.
| Project Title | Lead Organisation |
| --- | --- |
| High-precision terahertz-frequency QCL local oscillators | University of Leeds |
| Iridium Coatings to Extend Endurance of Columbium Rocket Engines | Archer Technicoat Ltd |
| Net Shape Complex Metal Joints for Space Systems | TISICS Limited |
| FSI Grid Plate Separator | NPL Management Ltd |
| Deployable Optics | Surrey Satellite Technology Ltd |
| Development of a 150w-Class Ring Cusp Gridded Ion Engine | Mars Space Ltd |
| Enabling Space Operations Scalability | Bright Ascension Ltd |
| Integrated Microwave Propulsion Architecture for Telecommunication Satellites Phase-2 (IMPULSE-II) | University of Southampton |
| System Integration & Testing of a CubeSat WCP QKD Payload to TRL5 | CRAFT PROSPECT LTD |
| AQUARIUS: A project to study flexible water electrolysis propulsion systems for spacecraft Prime platforms | AVS UK Ltd |
| Development of a heaterless hollow cathode for space propulsion applications | University of Southampton |
Flagship
Flagship projects take approximately 2 years, and may receive a grant of up to £1 million. They develop technologies to a high TRL (typically 5 or above), offer a significant commercial opportunity and have a clear exploitation route to market.
| Project Title | Lead Organisation |
| --- | --- |
| Innovative Small Satellite Radar Payload Development | Oxford Space Systems |
| AQUAJET I XJET I NJET | Added Value Solutions UK |
| Super-High Temperature Resistojets for All-Electric Telecommunication Satellites (STAR) | University of Southampton |
Joint Projects
NSTP joint project with Exploration and Robotics
| Project Title | Lead Organisation |
| --- | --- |
| Technology development for Lunar Thermal Mapper | Oxford University |
Previously funded projects
NSTP 3 Projects
Pathfinder projects
Fast track projects
Evaluation report
Published 5 December 2016
Last updated 11 January 2019
+ show all updates
New NSTP booklet added.

New National Space Technology Programme (NSTP) pathfinder projects announced.

New funding opportunity added, Grants for Exploratory Ideas call now open.

Currently funded fast track and path finder projects have been announced and a new project highlight added.

First published.