Guidance
Apply for funding through the National Space Technology Programme
The National Space Technology Programme is a capability programme encouraging the development of space technology in the UK space sector.
Fast Track call now open
The UK Space Agency's call for the submission of project proposals for Fast Track grant funding has opened.
Full details about this funding call can be found in the Announcement of Opportunity and associated documents.
The deadline for submission of completed applications is no later than 12 noon on 22nd October 2018.
NSTP College of Reviewers open invitation
The UK Space Agency's National Space Technology Programme would like to invite applications from qualified and experienced individuals from academic, industrial and not-for-profit Government institutions to increase their College of Reviewers. The College of Reviewers supports the UK Space Agency's project selection process with peer-reviews and the evaluation of proposals, providing independent advice and recommendations on which proposals might be considered for funding.
The UK Space Agency's aim is to drive growth into the UK economy by supporting the development of space technology and skills, as embodied in the UK Space, Innovation and Growth Strategy (Space IGS).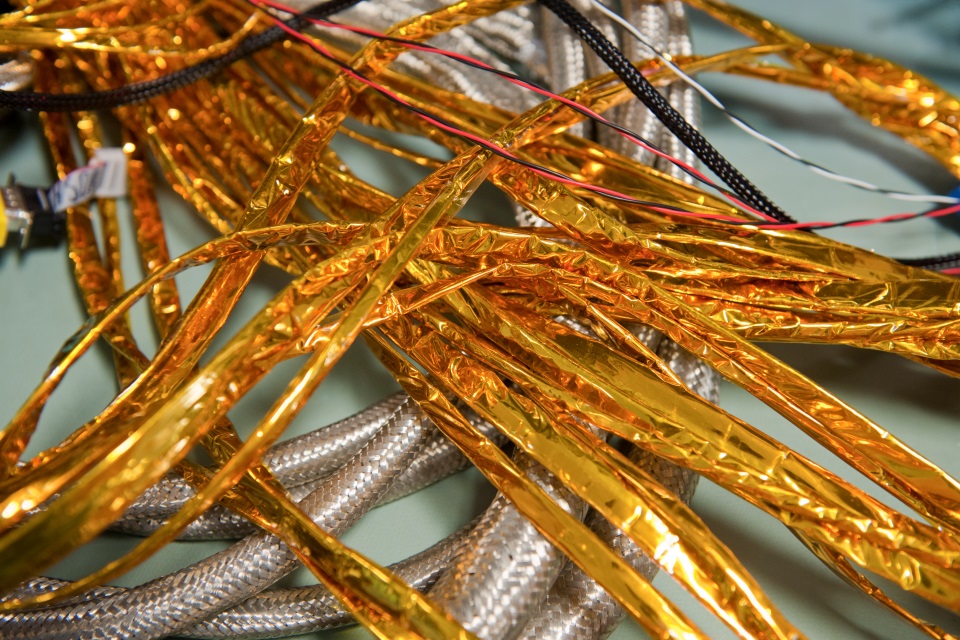 NSTP offers support by funding industry, academia and other (not for profit) government institutions, who are looking to develop technology and build new capabilities for the UK Space sector. NSTP offers funding opportunities for projects across all ranges, from startup companies to more established industry. We encourage collaboration on projects both large and small, inspiring new and existing industries to develop and contribute to the growth of the UK economy.
The NSTP funds four types of grants, Flagships, Fastracks, Pathfinder and Grants for Exploratory Ideas. The NSTP team will co-ordinate and oversee the activities of each project to ensure that the Agency objectives are met.
Project Highlights
NREP AstroTube™ Max Boom Industrial Research
An optical fibre sensor to measure nanometre changes in position
Ku-Band Satellite Receiver with a difference
How to apply for funding
The NSTP announces funding opportunities each year for projects that align with the National Space Technology Strategy, using related technology roadmaps. We welcome proposals across the following themes:
access to space
sensing
positioning, navigation and timing
exploration and Robotics
telecommunications
Throughout the year we will announce project calls with varying financial opportunities to industry, academia and not for profit institutions. You will be invited to apply by providing a proposal of the work you wish to undertake, producing financial tables with project outcomes and future development.
Funding for industry is measured by General Block Exemption Regulations (GBER), with rates depending on the type of project you wish to undertake.
Future funding opportunities
Further Calls for NSTP funding will open later this year.
Project types
Currently funded projects
Grants for Exploratory Ideas (GEI)
Fast track
| Project Title | Lead Organisation |
| --- | --- |
| Critical assessment of the production and performance of a large format SWIR avalanche photodiode array | Leonardo MW Ltd |
| Quantum Research CubeSat | University of Strathclyde |
| The Development of Advanced Composite Materials for Use in Non-Metallic Liquid and Gas Propellant Storage Tank Applications | Haydale Composite Solutions Ltd. |
| Cost-Effective Micro-Vibration isolation for S/C with High Stability Requirements | University of Surrey |
| Smart tanks for space – TRL raising and validation | Atout Process Limited |
| FSW & Spin-forming Modern Propellant Tanks | Horizon Space Technologies Ltd |
| AQUAJET | AVS UK Ltd. (AVS) |
| Integrated Microwave Propulsion Architecture for Telecommunications Satellite (IMPULSE) | University of Southampton |
| Space IR Camera Flight Design | Neptec UK Ltd |
| Methera System Feasibility | Methera Global Communications Limited |
| Light-field photography: Technology development of bespoke multispectral optics for Earth, lunar and planetary observations | Dynamic Imaging Analytics Limited |
| 3-D Printed Millimetre-wave Components for Guided-wave and Quasi-optical Systems for Spacecraft Payloads | National Physical Laboratory |
| Halo Thruster 200 Development | Surrey Satellite Technology Limited |
| Scalable On Board Data Handling Architecture for Nano and Microsatellites | University of Surrey |
| Packaging Superconducting Detectors, Sensors and Electronics for Space Applications | University of Cambridge |
| TDI CMOS Capability Development | e2v |
| Photonic SAR study | Airbus Defence and Space Limited |
| General Purpose Avionics Computing Platform for Small Satellite Launch Vehicle & Other Applications | Orbital Express Launch Limited (OrbEx) |
| Omnisat Backplane Development | Thales Alenia Space Ltd |
| HTP Turbopump Development | Lena Space Ltd. |
| Compact fibre-based optical oscillator for ground and space applications | National Physical Laboratory |
| Development of an optical fibre injector for LISA | Glasgow University |
Pathfinder
| Project Title | Lead Organisation |
| --- | --- |
| Low Cost Stepper Motor Gearbox (SMG) | Reliance Precision Ltd |
| Towards a Genuine Engineering Design-for-Demise Tool | Belstead Research Limited |
| Additive manufacturing of space-based optics | STFC UK Astronomy Technology Centre |
| Nanosatellite Telecommunications: A market and system study for Machine-to-Machine applications | Clyde Space Ltd. |
| NREP AstroTube™ Max Boom Industrial Research | Oxford Space Systems |
| Development of Cost Effective Cryogenic Propellant Tanks | Geodome Ltd |
| Review and gap analysis of UK space sector technology base identifying routes to exploitation and growth via in-orbit demonstration and services | In-Space Missions Ltd |
| Advanced real time flow Diagnosis of Rocket Engine Combustion (ADREC) | Kingston University London |
| Scope of Mega-constellation Satellite Resource Management System | E2E Services Ltd |
| Physics-based Modelling and Simulation of Spaceplanes Nonequilibrium Aerodynamics | University of Strathclyde |
| BIFEP: A Beam Induced Fluorescence diagnostic device for Electronic Propulsion thrusters. | AVS UK Ltd. (AVS) |
| Development of a mintuarised multi-spectral thermal infrared (TIR) space imaging system for improving volcanic ash monitoring | University of Bristol |
| SNUGS: Service-based Next-generation User Ground Segment. | Catena Space Ltd |
| Compact Multispectral Imager for Nanosatellites | University of Strathclyde |
| Small scale drive electronics development | Thales Alenia Space UK Ltd |
| Launch Authorisation System (LAS) | Telespazio VEGA UK Ltd |
| Space Based Phase Change Cells for Calibration | Science Technology Facilities Council |
| Refractory Additive Layer Manufacturing for Commercial Space Applications (RADICAL) | University Of Southampton |
Previously funded pathfinder projects
Previously funded fast track projects
Published 5 December 2016
Last updated 22 August 2017
+ show all updates
New funding opportunity added, Grants for Exploratory Ideas call now open.
Currently funded fast track and path finder projects have been announced and a new project highlight added.
First published.