Nový článek
FOOD IS GREAT BRITAIN: velký kvíz
Hrajte s námi o vstupenky na festival whisky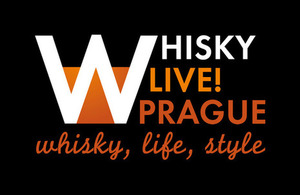 Pro všechny milovníky whisky tu máme speciální pozvánku a možnost vyhrát dvě exkluzivní vstupenky na první ročník Whisky Live Prague festivalu, který se koná 20. – 21.9. 2013 na Novoměstské radnici v Praze.
Jak vstupenky vyhrát
Odpovězte na 5 krátkých kvízových otázek (níže) a své odpovědi nám zašlete na adresu ukinczechrepublic@fco.gov.uk. Do předmětu napiště "Kvíz – FOOD IS GREAT Britain". Pokud si nebudete s některými otázkami vědět rady, nebojte se použít internet nebo zkuste navštívit webové stránky a facebook festivalu.
Ze správných odpovědí vylosujeme jednoho šťastlivce, který získá dvě vstupenky na tuto jedinečnou ochutnávku toho nejlepšího ze světa whisky a bourbonu.
Odpovědi můžete posílat až do pondělí 16. 9. 2013.
KVÍZ:
Whisky nebo whiskey? Obojí je správně, záleží na tom kde jsme. Napiště nám, ve kterých státech nebo regionech se používá označení 'whisky' (s hláskou 'y' na konci slova).

Co to znamená, když se řekne 'sladová' whisky. Z čeho je vyrobena?

Jaký je rozdíl mezi americkou a skotskou whisky (pokud jde o suroviny na její výrobu)?

Existuje dokonce i jedna česká whisky, víte, která to je? Nápověda na tuto otázku se skrývá na FB festivalu.

Jaká je minimální doba zrání skotské whisky?
Published 12 září 2013