Local Government Association Annual Conference 2012
Eric Pickles addresses the 2012 LGA annual conference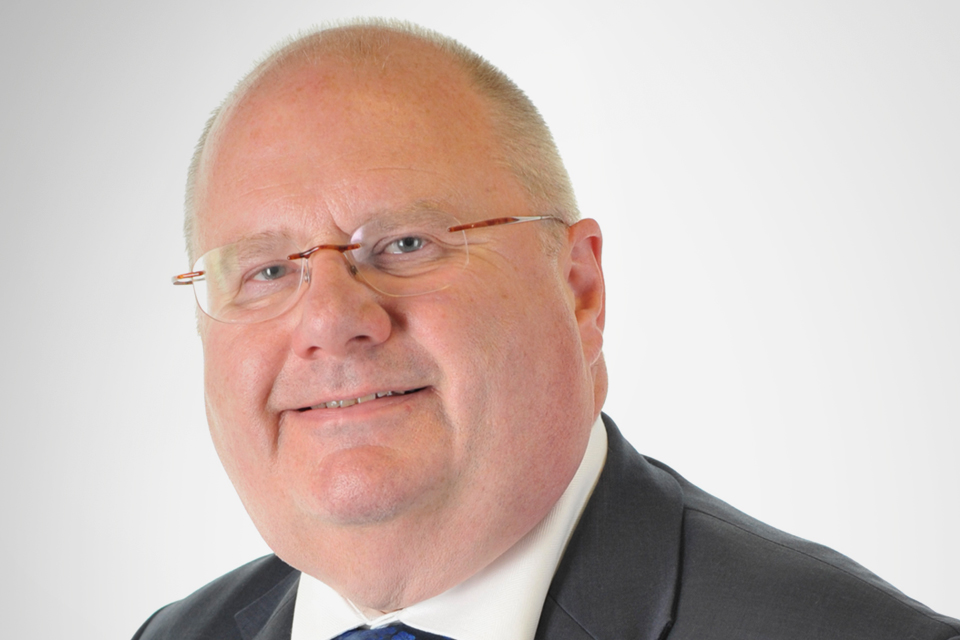 ---
Transcript of the speech as delivered.
Introduction
I'm a great fan of local government. It is the quickest, fastest most adaptable part of our constitution.
We do live in challenging times. Our country has been left an unsustainable budget deficit and we're facing the shocks everyday of our dear friends in the Eurozone.
Local government is the quickest most adaptable part of our constitution.
Yet, at every stage, councils have shown their ability to adapt to changing conditions and to just simply get the job done.
This was true for the riots last summer - where councils played a pivotal role helping families and businesses rebuild their lives.
The same is true for the recent flash floods in the Pennines. Local services worked through the night to clear debris, monitor river levels and operate flood defences at numerous locations. But just let one community speak for all of them. In Crawshawbooth, in the centre of the Pennines, residents coming out in the early morning to clean the way so the Olympic Torch could pass with pride 12 hours later.
This civic pride was true for councils taking steps to help hard-working families and pensioners with the cost of living.
Local councils overwhelmingly took up the offer of a second council tax freeze this year, delivering real terms cuts for family bills.
It was also true for troubled families.
You're taking the responsibility to turn around the lives of 120,000 troubled families in double-quick time.
We now have every principal authority across England ready to run programmes in their areas. And that is three or four months in advance of what people thought was possible.
It will help get more kids off the streets and into schools, cut youth crime, as well as putting parents on a path back to work.
So local government has shown its capacity and capability to respond when the situation demands. And in recent days we've had a further example with the response to the tragic explosion in Oldham.
And I know there is a fantastic demand and an ambition to do more, particularly in the field of economic development and pooling of public budgets.
Powers and freedoms for councils
Last year we passed the Localism Act.
Royal Assent was just the beginning of the process not the end.
The next stage of localism demands that local government takes the lead and grabs power. So don't wait for permission…
The challenge is implementing the new policies and new powers, and working with communities to help them use these new rights and responsibilities.
The Act's general power of competence is already being used up and down the country every day of the week.
Yet the power of competence gives you the power to innovate and transform.
We scrapped a lot of the mindless bureaucracy, the excessive form-fillings, the clip board culture, that really blighted your lives.
Comprehensive Area Assessment - gone
Local Area Agreements - gone
and we will continue via the Single Data List to scale back Whitehall's unrelenting and unreasonable data reporting demands
We practice what we preach in cutting unnecessary tiers of bureaucracy.
Across my own Department, we are cutting our running costs by 42 per cent.
We've abolished a range of quangos - the likes of the Government Offices for the Regions, to the Tenants Services Authority have now all closed their doors.
And we localised a number more - such as returning Development Corporations back to local government, and handing fire procurement back to the sector.
On Sunday, we finally wave goodbye to the Standards Board regime.
A regime which harmed the reputation of local government. That suppressed freedom of speech and was ineffectual by any measure.
In its place, at its heart, will be local transparency, backed up by criminal sanctions to tackle the genuinely rare cases of corruption in local government.
I can announce today that the transparency regime will include councillors being asked to declare their donations and payments in kind from trade unions.
There is legitimate public concern that if councils are bankrolling trade union pilgrims, they've a right to know who's bankrolling the councillors.
The Standards Board won't be missed.
Neither will the Audit Commission.
When I spoke to you a while ago, I said scrapping the Commission would save 50million a year.
I'm sorry.
I got it completely wrong.
It will actually not save anything like it.
It will actually save 650million over the next five years - with local government keeping the bulk of those savings.
Now it's not just in local governance that we're cutting red tape.
The planning reform is part of that process of reducing unnecessary bureaucracy and devolving power.
It's also a vital driver for growth.
The national planning guidance is now 50 pages, not 1,000 as it previously was.
We are going to do more - such as scaling back thousands more pages of underlying guidance, and implementing the Penfold Review to remove duplicate consent regimes.
This is fundamentally empowering for local councillors - no longer should the process be the preserve of the planning lawyer or NGOs.
Our reforms place a far a greater importance on councils drawing up their Local Plans.
Of course that will be a challenge.
It will mean choices, balancing business growth and the need for more housing, and at the same time, protecting the environment.
In due course, our aim is there won't be Regional Spatial Strategies to hide behind and blame.
But this will be a great opportunity to do what you came into local government to do. To shape, to improve your community.
However, we can't tackle red tape without taking on the bureaucrats from Brussels.
Previous governments have used Brussels directives to piggy-back their pet projects and pretend they've come from over the water.
We need to take out EU gold-plating, from the Kafkaesque procurement regulations to the ERDF regulations which are more obsessed with flying the EU flag than offering value for money.
We live in a fiscal environment where it's all about delivering more for less. We've gone well beyond the need for better value for money.
Money
Local government accounts for a quarter of all public spending.
Councils have been at the forefront in the last two years in delivering sensible savings whilst protecting the frontline. And you deserve enormous credit for that.
Many central government departments and quangos are now delivering their part of those savings.
To the Siren voices who think we should continue to borrow and spend without restraint, just look at nations on the rocks - nations such as Greece or Italy.
Their failure to tackle their deficits and command the confidence of the markets has resulted in bigger spending cuts being required - much bigger spending cuts in their local government sectors.
By contrast, in Britain, we have already reduced the nation borrowing by more than a quarter of the nation's budget deficit, and interest rates are at a record low, keeping mortgage payments down and helping families with their cost of living.
Local government still spent 118billion in year to April.
New figures today show that capital spending on construction hit a record 14.8billion - the highest level ever.
Of course, eyes are rightly turning to the next Spending Review, as the Local Government Association highlighted earlier this week.
The LGA's message on social care pressures was a powerful one.
I'm sure it strikes a chord with many of us because the decisions we're about to take on social care are probably among the biggest ones you and I are going to take in our lives.
And it's right that it should be at the centre of the Spending Review.
The LGA also highlighted the rising cost of waste.
Waste collection is a perfect example of the dilemmas that councils face in trying to make savings, whilst still providing quality services to their residents.
But it is also a case study in how savings can be made through better procurement, more joint working, incentives and new technology.
Now the last Government actively encouraged councils to make cuts to collections, issue heavy-handed fines and impose new taxes on families.
My department's Weekly Collection Support Scheme is showing there is a different way, whilst still being consistent with the principles of localism.
Last Friday, marked the end of the Outline Bidding Stage. And we have received 166 different bids, in total 430million of funding (for a quarter of a billion pound scheme).
I think it proves my point - that there is massive enthusiasm for better ways of working. For focusing on the service to the customer: the local taxpayer.
Sensible savings
Now as part of the LGA's response, I looked endlessly at the 'Graph of Doom' analysis that assumes in 20 years we'll be in a difficult position.
A Malthusian crisis in local government.
Yet councils are not passive players. They've already shown this capability of adapting.
Whether it's by collaborating and sharing resources, to reduce in-house management and overhead costs. Or by using technology to improve your services.
The Tri-borough initiative in London is on track to save 40million a year by combining services and management costs. If other authorities simply copied this example, councils could potentially save up to a further 2billion.
I want to know what central government can do to remove obstacles to more joint working and pooling of staff and resources.
For example, I'm already looking into representations made by local government colleagues into what we can do to make it easier to remove chief executive posts, without having to hand out massive payoffs.
But I can't wait to hear the reports of our 14 Community Budget pilots - from Cheshire to Essex on Whole Place and from Bradford Trident to Haverhill on neighbourhoods - pioneering new ways of delivering efficient services and greater local control by joining up funding streams.
Early research shows that a saving of as little as a two per cent equates to over 1billion. This could well be the model for the future.
As John Cridland said to you yesterday, there is still more we can do to improve procurement and share services. This is true for Whitehall and town halls.
Councils are spending 60billion a year procuring goods and services.
The LGA's own programme on collaborative procurement has identified savings of up to 20 per cent in some service areas.
Now my own Department is sharing estates, audit, security and moving other organisations into our head office.
My department's Capital and Asset Pathfinder shows a cross-public sector approach that can lead to savings again of up to 20 per cent.
Now the sheer act of publishing property asset registers online has been an enormous wake up call for many of us in the public sector.
There is no better way of securing our essential services and guaranteeing their quality than transparency.
Indeed, since my department started publishing every single penny of Government Procurement Card spending online, we've been able to cut spending on these corporate credit cards by three-quarters.
The over-use of these flexible friends represents a most massive reputational risk to the public sector.
The sunlight of transparency is the way forward.
Transparency and better procurement complement each other - initiatives like ContractFinder allow you to open up your tenders to a wider audience, especially small firms, and drive down costs at the same time.
I believe the nation's fiscal challenge present us with real opportunities for those with quite a bit of imagination.
Now this week, the Royal Borough of Windsor and Maidenhead announced they are to give Nectar points to residents signing up to paying their council tax bills electronically by direct debit.
Something which councils have been trying to encourage for years. Yet innovation and technology can save money for both taxpayer and the council.
My department will be doing our bit, by amending the regulations which hinder electronic billing.
The National Fraud Authority has estimated that councils lose 2 billion a year which could be reduced by cracking down on fraud and improving their prevention, detection and recovery of fraud. So the Local Government Finance Bill is going to increase Councils' incentives to tackle fraud.
Go for growth
That Local Government Finance Bill is decentralisation, enterprise and promoting economic growth.
Local government remains the friend of progress.
We know the existing system which prevented councils from retaining their business rates encouraged a begging bowl mentality. So many town halls tried to accentuate the negative, eliminate the positive and definitely messed with Mr In-between.
It was frustrating to see places, many in the North, growing faster than the national average without any reward.
The Bill represents the biggest shake-up to town hall finance in a generation.
By enabling councils to keep 50 per cent of their business rate growth, it will create a new incentive for local government across England to support growth by making your own decisions about local firms and local jobs.
What's more, by having a steady income stream the new rates enable you to borrow against future growth so you can spend more on vital public infrastructure.
We estimate these reforms could boost the economy by 10billion.
I anticipate there will be a massive demand in local government for more. So we will have to balance the need to pay off the nation's budget deficit and also to support deprived and vulnerable councils.
So we're allowing you to keep the proceeds of growth but we're also making sure we give local people the means to create business and jobs. Government can't create jobs from the centre.
You are far better placed to help drive that growth in your local areas. So we've helped you to get on with it through local planning, unringfencing billions of pounds of government grant and through our City Deals - transferring powers to our urban areas. And we will be announcing a full package of City Deals very shortly.
Tax Increment Financing will help lever in new infrastructure, more jobs and more new homes.
Once again you've delivered. We've now got 39 Local Enterprise Partnerships with local businesses covering the whole country.
The South East Local Enterprise Partnership has already identified over 10 projects to receive 38million of Growing Places Fund to create 26,000 jobs and 17,000 new homes.
While Coventry and Warwickshire's Partnership pledged to create 100 apprenticeships in 100 days. And they exceeded their target.
These Partnerships are complemented by our 24 Enterprise Zones.
Now up and running, they are beginning to bring in the business.
Whether it's in Tees Valley - where Omega Plastics and Propipe Limited have moved into units at Hartlepool's Queens Meadow Business Park.
Or in Daresbury - where technology companies are joining their high tech counterparts by moving into Vanguard House, the first Enterprise Zone development at the campus.
These local starts are quickly gaining international recognition.
The Japanese logistics firm Vantec, a subsidiary of Nissan, became the first overseas company to invest 24million in an Enterprise Zone - taking advantage of Sunderland's Enhanced Capital Allowances.
Diamond firm Elements Six is pumping millions into the world's largest synthetic super-materials research and development facility in Science Vale Harwell in Oxfordshire's Enterprise Zone.
And, in the Liverpool area, on the site of the International Trade Centre at Wirral Waters, they've just secured 200million of Chinese investment.
Conclusion
So this year, since the last LGA conference, has been a year of delivery.
You've adapted.
You're starting to use the new powers and freedoms you now have.
And you've delivered on the ground.
And that's really the point.
Localism relies on local people and local action.
So be bold, be brave, be pushy.
The next stage of localism demands that local government takes the lead and grabs power.
So don't wait for permission - if you do it will almost certainly be too late.
Push until we try to stop you.
Local government remains the friend of progress.
It's the quickest most adaptable part of our constitution.
You, my friends, can deliver for the nation.
Published 28 June 2012