Indo British Business Forum Leadership Awards 2012
Speech by Communities Secretary Eric Pickles at the Indo British Business Forum Leadership Awards 2012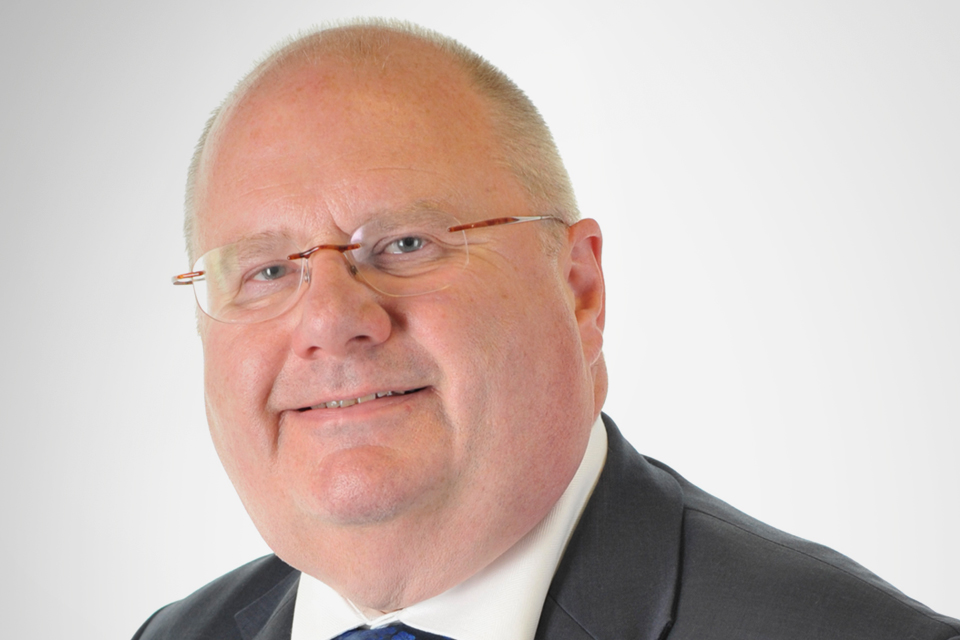 ---
Draft text of the speech - may differ from the delivered version.
Those who know me will know I love India, a country I have visited many times. A country that inspires in me the same sort of awe that impelled a spellbound Mark Twain to write of:
…that cradle of the human race, birthplace of human speech, mother of history, grandmother of legend, great-grandmother of traditions…

…the one land that all men desire to see, and having seen once, by even a glimpse, would not give that glimpse for the shows of all the rest of the world combined.
But it is not merely India's great ancient spirit that captivates me. A spirit that has shaped the religious, literary and intellectual lives. Of billions of people, generation after generation. What beguiles me about India is its extraordinary vitality, its youthful exuberance. Unshackled by the past. Unwilling to build its future on the shifting sands of yesterday. It has eyes only for the future.
Indira Ghandi once said:
There are two kinds of people. Those who do the work and those who take the credit.
India has only ever been interested in being the former category. Only ever interested in listening to the drumbeat of ideas. The drumbeat of education. The drumbeat of innovation.
And everywhere you look in modern India today you will see new totems of progress. The airports in Bangalore and in Hyderabad. The Bandra-Worli Sea link in Mumbai. The metro in Delhi.
In Britain we are firmly set on the self-same sea of progress. Not far from here in East London the world is gripped by another sporting extravaganza. Wheelchairs revving. Blades buzzing. Paralympians like India's Girisha [Hosanagara Nagarajegowda], reaching Olympian heights and grabbing medals.
Yet a few years back there were no new sporting wonders of the world. No pristine park to entertain sporting royalty. Just 300 acres of deserted wasteland. It took British skill, British expertise, British ambition, to turn Stratford into a place fit to host the Olympian spirit.
And we're pressing on. Pushing progress as far as it will go. From the Thames estuary to the Atlantic gateway. Our Local Enterprise Partnerships now span England, creating new zones of economic influence, offering ever more internationally competitive technological readiness and business sophistication. Freezing business rates and relaxing planning rules to attract the investor's wandering eye.
So Britain and India are fellow travellers. Sharing the same desire to progress. The same entrepreneurial drive. The same ambition. And that's why we want to see our relationship blossom. Currently our trade relationship is worth £16.8 billion a year. Fine for a partnership of economic convenience, but not for those of us who desire a marriage of ambition.
And were the genie to offer me two wishes, I would wish firstly to see more Indian businesses, more companies like Tata, coming over here to take advantage of one of the best business climates in the world. Making the most of the brands, the creativity and technology that only Britain has to offer
And secondly I would wish to see more Indian companies turning to British expertise to help feed that economic tiger. Turning Indian plans for $1 trillion of investment in infrastructure into concrete reality.
Already our relationship is maturing. Exports to India were up 40 per cent last year, while UK companies announced 9billion of investment in India.
But forget those figures for a moment. For evidence of what our two great nations can achieve together you need only shift your gaze across the London skyline to the Olympic Park. Where a brave new steel sculpture soars above our grand new sporting amphitheatres. Those modern day wonders of the world.
At 377 feet, the ArcelorMittal Orbit is Britain's tallest sculpture. But it is also much more - designed by Anish Kapoor, funded by Lakshmi Mittal - it is a structure celebrating Anglo-Indian ingenuity. A symbol proudly proclaiming Britain and India's determination to reach for the stars. And a sign, above all, of marvellous things to come for our two great countries.
Published 7 September 2012