Greg Barker speech to Micropower Council annual event
I am delighted to be here to formally launch the Coalition Government's Microgeneration Strategy. For the Coalition that has pledged to be the…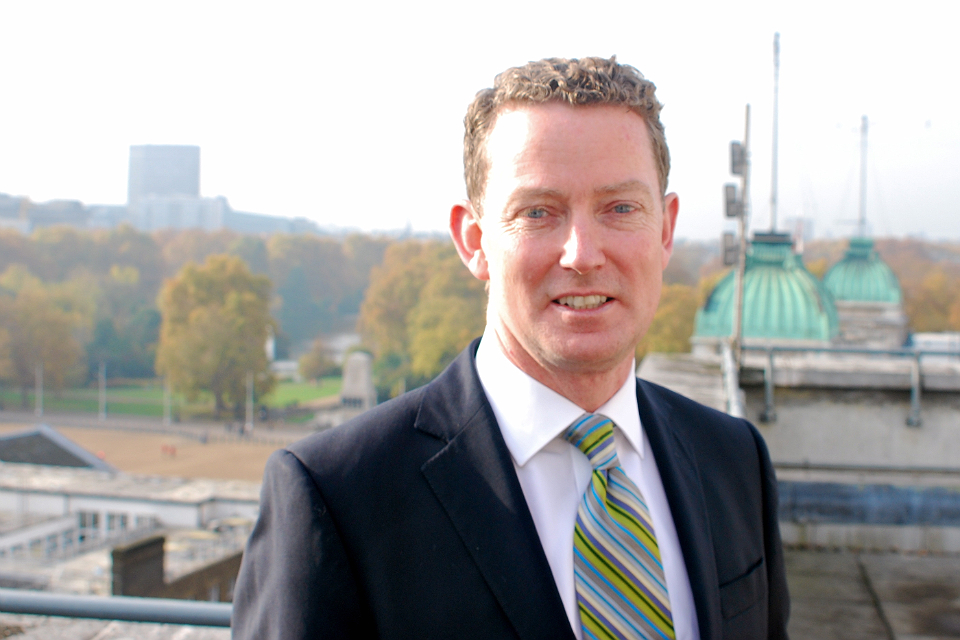 I am delighted to be here to formally launch the Coalition Government's Microgeneration Strategy. For the Coalition that has pledged to be the 'greenest Government ever', driving a much more ambitious approach to decentralised energy is a key part of our mission. And microgeneration is central to our vision for a decentralised energy economy.
As you may know, I am no new convert to the manifold benefits of microgeneration. Before we came to Government, I wrote a policy paper called 'Power to the People'. That envisioned a Britain where "every small business, local school, hospital and household in the country had the opportunity to generate electricity through micro-generation".
[That is the sort of market share that would make even Dave Sowden happy.]
The point I was making in that paper was that just as we believed in the benefits of decentralising political power - devolving decision-making to a local level - there was a parallel in decentralising power in its literal sense: the generation of energy. But first we need a microgeneration sector that can compete fairly with big-scale energy.
For that vision, decentralised energy needs to happen at scale; customers must have easy access to microgeneration.
Affordable costs are part of the answer, and so I was pleased that we were able to secure, in last year's emergency Comprehensive Spending Review, an excellent funding settlement for decentralised renewables. Despite the very difficult fiscal position, we got £860 million for the Renewable Heat Incentive, and a clear commitment to the funding of Feed-In Tariffs - the greenest Government ever putting its money where its mouth is.
But let me just say a few words:
With that funding secure, we now have in place a range of financial incentives to encourage microgeneration: Feed-In Tariffs for power and the RHI and Renewable Heat Premium Payments for heat.
I should be clear what these incentive are intended to be, and what they are not intended to be. They are intended to offer the microgeneration sector fair access to the market as it moves towards the mainstream and scales up. In the longer term, when the industry has grown in size and achieved cost reductions, it must look to stand on its own two feet, and ultimately the challenge for to the industry will be to move away from financial support. But be under no illusion - we share your ambition to reach that point and are determined to make the Coalition your partner in growth.
For now, the challenge is for the sector to take full advantage of the significant financial incentives that are in place, and to do that it means dealing with the non-financial barriers that it also faces. And that is the task at the heart of this strategy.
The Coalition is committed to playing its full part but now the onus is also on you in the industry to take that work forward. And you have shown, as we have worked together over the past year, that you are more than equal to this task.
There is a strong platform to build on. In recent years we have seen steady development of the microgeneration sector. This strategy sets out clear routes forward to allow the sector to deliver the faster rates of growth that we both wish to see and believe are possible. It offers not merely warm words, but a programme of concrete actions - who will do what, and when.
As I mentioned yesterday evening, this strategy was produced using an exciting and innovative consultation process, which has proved a demonstrable success. We received over 140 responses to the document and an effective new body - the Microgeneration Government Industry Contact Group (GICG) - was created. That group included not only members from across the microgeneration industry, but also from other stakeholders such as consumer organisations.
I am grateful to you all for making that process work.
In our consultation document, we set out a number of areas where we believed there were questions we had to address, such as quality, skills, technology, and advice and information.
Firstly, quality. I think we all understand that customers need to be confident that the products they are buying will work, and will be installed properly. That is paramount. That is the purpose of the Microgeneration Certification Scheme.
Let's make no mistake - the MCS is critical to the development of the industry.
We have listened to what you have said on the MCS, and the strategy sets out ways in which it can be made more effective. This will include simplified processes and, where possible, better alignment with other existing certification schemes and testing requirements at the European and international level. The changes we make must, of course, not affect the MCS continuing to provide robust consumer protection.
On skills, we know that we need to ensure that the entire supply chain has the appropriate skills - and the strategy sets out a range of actions to deliver a competent workforce with the skills and knowledge to meet the demands of a rapidly growing sector.
The strategy sets out actions to help industry, and policy makers, to better understand - and the consumer protection structure as it applies to insurance and warranties so that this is accurately reflected in regulation and in the industry's everyday processes. This will lead to consumers making better-informed choices.
I know that SAP is a major issue for many of you in the industry. The strategy sets out how we will make changes to SAP to make it more accurately reflect the potential of microgeneration technologies; and we will reconsider how SAP is used to support Energy Performance Certificates (EPCs).
On technology issues, the strategy highlights potential areas for innovation and the need for industry to seek to exploit these opportunities to create a competitive advantage that can support development of the UK's low-carbon economy.
We want to help innovative business to bring new products to market. This is not only a UK problem - as recognised by the EU Commission, which is considering what action to take on the issue.
I believe that on technology, the industry needs to have real ambition. Your ultimate aim should be to be ahead of the game. To do that we will need to bring the expertise we have in our universities and the know-how of business in the microgeneration sector together to realise our vision.
Another big issue was advice and information. I know there has been strong support to bring together consumer advice on the Green Deal and energy efficiency with information on microgeneration. That position makes perfect sense, and I am glad that links between microgeneration and the Green Deal have been established, and that the Green Deal business plans now include provision for providing information on microgeneration.
On the vital issue of communications, the strategy's aim is for us to build a consensus on the core information on microgeneration that we need to get out to consumers and to the marketplace. Building on our learning over the past few years, we will work with industry to adopt a new approach to providing advice and information to consumers, communities and businesses.
In sum, this strategy is intended to help the microgeneration sector move into the mainstream and make localised energy generation a realistic possibility for consumers and communities around the UK. As well as being good business for you, it will allow many to play their part in tackling climate change.
I want to see a revolution in energy generation at a local level: I want to see growth across the whole supply chain, not just suck in foreign products; people who are enthusiastic to generate their own energy must be matched by a British industry rich with British innovation and UK advanced manufacturing, with the desire, creativity and tenacity to grow in a sustainable and responsible way - genuine power to the people.
This is nothing less than a transformational agenda: a Big Society energy option that offers a viable alternative to Big Energy. But it can work - I have seen it work, in pioneering schemes that already exist round the UK.
I want to thank you once again for your continuing hard work and engagement during this whole process.
We all know there is a long way to go, and we've seen big promises from governments before. But the omens are good.
I, as a minister, am absolutely committed to this agenda.
Throughout the consultation process I have been delighted to note the enthusiasm and commitment of the sector; you have exhibited a genuine hunger to take responsibility for your industry. Now in partnership, let's scale up, roll out and start to make that vision a reality.
Published 22 June 2011