Golden Peacock Awards 2012
Communities Secretary Eric Pickles talks at the 2012 Golden Peacock Awards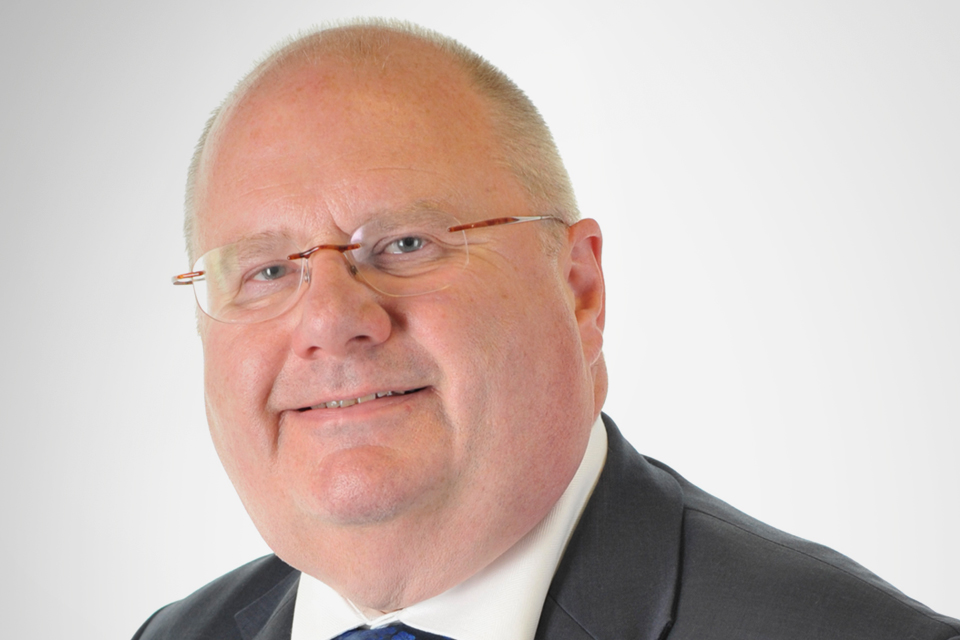 ---
Draft text of the speech - may differ from the delivered version.
Introduction
India has an unparalleled desire, an unquenchable enthusiasm, an unshakeable belief in the future.
It's a privilege to be here tonight and to follow such distinguished guest speakers.
Anyone who knows me will know I love India, from India's democracy - the largest in the history of the world - a pillar of stability in an unsettled region, to the music of Ravi Shankar that fills my iPod. Not to mention, of course, India's great cricketing heritage.
And standing here at the home of cricket magical memories of golden summers come flooding back: Kapil Dev striking four consecutive sixes to save the follow on; Rahul Dravid lifting his bat to celebrate a century, engraving his name on the honours board for all time. Like many neutrals I was sad to see India exit the TwentyTwenty World Cup at an early stage. As a long suffering England fan I certainly knew how Indian fans must be feeling.
India's ambition
Yet there is something else about India that I admire. Something contained in its literature, its mathematics, its music, its films and its sport. Something that its great companies like George's Muthoot Group and golden peacock winners past and present display in abundance. And that is ambition.
India has an unparalleled desire, an unquenchable enthusiasm, an unshakeable belief in the future. It epitomises Gandhi's words to:
Be the change you want to see in the world.
I first came across that ambition as a youngster growing up in Bradford. I saw how the Indian community was a vibrant, galvanising, positive force that transformed local life.
Britain is the place to be… a place where sustainable companies can strut their stuff.
Today I see that ambition again in the way the wildfire of economic liberalisation has ignited the Indian economy, spreading growth from city to city, from the fantastic new airports in Bangalore and Hyderabad, to the Bandra-Worli Sea Link in Mumbai and to the metro to Delhi. And it is the tremendous driving force of India's ambition that has set it firmly on the path towards becoming an economic superpower.
Britain is the land of opportunity
Now there's an old Hindi saying that I believe translates as:
Gone abroad and come home a peacock.
And for those with ambition Britain is the place to be. This is the land of opportunity - a place where sustainable companies can strut their stuff. We didn't just host an Olympic Games last month, we didn't just create an Olympic stadium - more sustainable than any of its predecessors, we didn't just run the most successful Paralympics ever - at which our very own golden Peacock (Jonnie Peacock) smashed the world 100 metres record. We founded an Olympic legacy.
You will find it ten miles to the east in the blossoming Olympic Park in Stratford. A once desolate wasteland that now houses new sporting wonders of the world, that stand alongside Westfield - Europe's largest new shopping centre and next to a new tech city.
Growth across the country
This picture of growth is being replicated right the way across the country, from the Thames Gateway to the Atlantic Gateway, from the Marches to Manchester, from the Solent to Sheffield.
We've taken a leaf out of India's Panchayati Raj system and recognised that we're better off when we take power out of the hands of senior elected representatives and let local communities take charge.
So we've now got Local Enterprise Partnerships - coalitions of local business and local authorities - forming natural economic alliances.
And creating Enterprise Zones - with relaxed planning rules, superfast broadband and generous business rates to fire up their local economies and attract eager inward investors.
Meanwhile, we've let our great cities like Birmingham Liverpool and Nottingham off the leash to renew their industrial might of old and conquer new frontiers in bioscience and advanced manufacturing.
Building on a great relationship
Now we're proud of our relationship with India, proud that companies of the calibre of our winners today can come here. Proud that Tata's investment in steel production and car manufacture is safeguarding jobs from Teesside to Wolverhampton. Proud that 180 Indian firms invest in our IT sector. Together it's a relationship that brings in 16.8billion a year.
And as someone who loves India, you can only imagine my pleasure at becoming a member of a Government committed to strengthening an already powerful bond.
After all, when times are tough in the Eurozone and the world in general, supporting open markets and free enterprise becomes more important, not less. And supporting the trade, commerce and investment between our two countries is more essential, more valuable, than ever before. So that's why we are expanding our frontline diplomatic staff.
That's why the Prime Minister and Chancellor made a point of visiting within months of taking office, accompanied by many British CEOs. And it is why today you will find British businesses across the land eyeing up the opportunities India is offering. They know that India is looking to invest $1trillion in infrastructure in the years ahead. And having tested their mettle on the biggest infrastructure project in Europe, having worked on projects like Crossrail, they are champing at the bit to help a country whose destiny will be to remould our future.
Conclusion
Now over in the Olympic Park you will find a great totem to Anglo-Indian ambition, the towering ArcelorMittal Orbit, 115 metres of steel proudly proclaiming that, when it comes to our friendship, the sky is the limit.
And it is my hope to visit India early in the new year, to do absolutely everything I can to realise the enormous promise of our relationship. To help British and Indian companies ruffle some feathers, grasp the burgeoning opportunities out there, and in the coming years bring a pride of golden peacocks home to roost.
Published 11 October 2012