Funding the future: new opportunities
Draft text of the speech - may differ from the delivered version. I was reading my local paper, the Brentwood Gazette, recently and I came…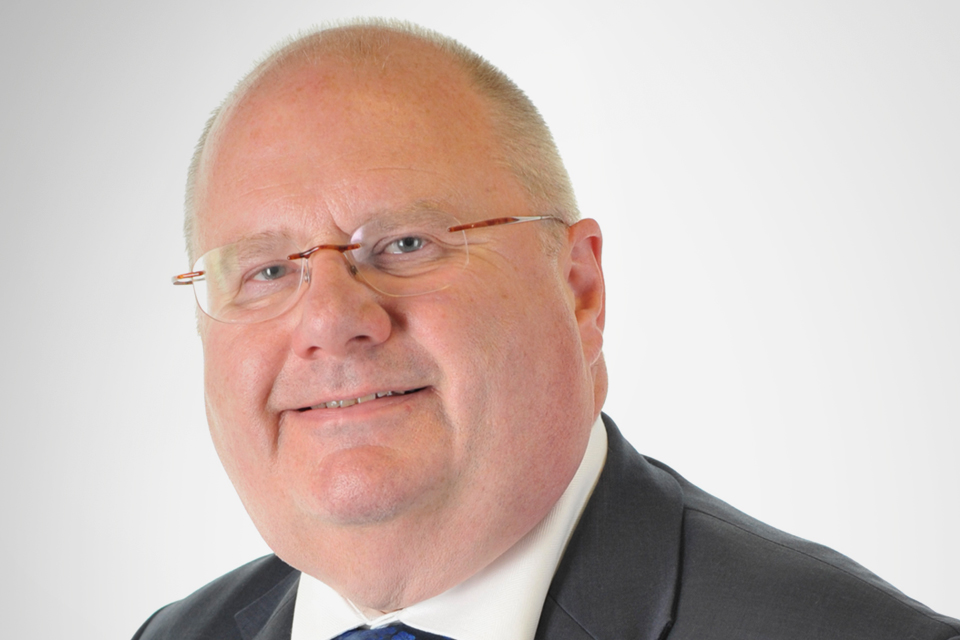 ---
Draft text of the speech - may differ from the delivered version.
I was reading my local paper, the Brentwood Gazette, recently and I came across some volunteering exploits:
a bunch of lads who fixed up a vandalised garden for people with disabilities.
a man who gives up his time to coach amateur boxers
friends who planted a community garden for all to enjoy
Lovely stuff.
But it was Terry Monaghan's story that really caught my eye.
For years he's helped hundreds of local folk by organising volunteer drivers to and from hospital appointments across Essex.
On being awarded an MBE, he said:
it was the biggest surprise of his life".
He couldn't fathom why.
He had a heartfelt belief that a strong community was a part of society and not something exceptional.
It's the same story up and down the country. Volunteering is at the heart of good communities.
It's not the big flashy stuff that makes the national news.
As Terry suggested, that's not why people get involved.
They don't volunteer for headlines or for awards. They volunteer to give something back.
This is why the sector matters so much.
It is localism in action.
You are best placed to build communities, to get involved, and to improve the neighbourhoods you live in.
And that is why we're pushing power your way, so more people can get involved, so more people can take charge.
Protection and progress
Yes times are tough. You'll have your own war stories to tell.
No-one is pretending the past twelve months have been easy, but nor can we pretend it can get instantly better.
That is why we're here today to talk about the future.
We can't spend without consequence. We can't pile more debt on the national credit card without even bigger consequences.
It is a fact we have to face up to. There is less money today.
So instead of focussing on what you're not getting, I urge you to focus on what you have and what you can still achieve.
The voluntary sector is built on more than money; it has ideas, passion, commitment, determination and values that make a real impact.
We want communities to thrive. We know volunteer's make places better.
Over the last year we have done a lot to help you take strides forward, innovate and get on with what you do best.
You are not an 'easy target'.
The Best Value Guidance and duty is there to prevent that.
We'll stand up for you where councils unfairly reduce support.
I've shown I'm ready to have 'polite words' with councils to remind them the drawbridge stays firmly down.
No need to name names. Particularly since councils concerned have mended their ways.
By now councils know they must work more efficiently to maintain services and places that local people need and want to live in.
It's this commitment that will drive them into partnership with voluntary groups.
Merton has seen your value and protected budgets and grants. They recognise it's a good investment.
Derby, Sefton, Bradford and Sheffield applied the guidance and had grown up conversations with the sector about services and budget realities before taking decisions.
As Nick Hurd touched on earlier, our commitment is not just words.
Six and a half billion is there to help with housing support for vulnerable groups.
Thirty million pounds is there to help modernise organisations that support charities.
Another thirty million is there to tackle homelessness with the sector's help.
Ten million is there to train up the sector to win more contracts.
And money is there for the Big Society and vulnerable charities.
Tackling the red tape
We've raised the bar for commissioning services, improving tenders and procurement opportunities.
Councils must reach that bar too if they are to support communities better.
That means offering more work to the voluntary sector.
We're tackling red-tape. I know gold plating is a worry.
Too often it prevents you getting in bids. And too many councils are guilty of sticking religiously to EU rules at the expense of voluntary groups.
We're backing Contract Finder that helps match up providers and bidders. And calling on all councils to make regular use of the service.
We're shelving that bureaucratic form - the Pre-Qualification Questionnaire - for work under one hundred thousand pounds.
I know Sir Merrick at the Local Government Association is keen to for councils to take the same tack and I am confident progress is being made.
Too often you have faced an uphill struggle, held back by so called 'health and safety' regulations.
Too often good community gestures to improve the neighbourhood have been curbed.
In Surrey, for example, a couple intent on cleaning up litter on their road were met - not with a handshake of thanks - but with the grasp of the cold dead hand of municipal bureaucracy on their broom handles.
The County Council, warped and convoluted by its own 'official procedure', were demanding an £80 licence fee from these two kind folk for trying to do something it was meant to have done in the first place.
We need to unshackle good neighbours like these.
In this, the Queen's Diamond Jubilee year, when communities want to come together, gather in the streets, put up bunting and celebrate all that's good about their neighbourhood we're saying go ahead, enjoy the day.
No more form filling madness. No more liability limitations.
We are removing the restraints.
… And no more closed books either. The bright light of transparency is transforming the way communities can see how their hard earned cash is being spent.
You can use that information to compete for business.
We are determined that you should not be held back an inch, not by councils, not by Government.
Opportunities - Challenge to the sector
Sir Stephen Bubb has said to you:
rather than waiting for your boat to come in, swim out and get it".
And Sir Stuart Etherington has spoken about his love of Dickens, but his lack of empathy for the character Mr Micawber: The man who waited forever for things to turn up. I agree.
Now isn't the time to wait till things fall into your lap. It's time to put your talents to work … use your skills and creativity to charge ahead.
It's a time to be more like David Copperfield.
The teller of his own tale, the maker of his own success, he was determined to be the 'hero of his own life'.
We've opened up opportunities; it's up to you to make something out of them.
The shift in power is a shift locally. You now need to make the difference for your communities.
Get out there and work with councils.
Where you don't have a relationship, build one.
Where you don't have friends, make them.
Where you have bonds, cement them.
You might not be driven by profit or the bottom line.
But be driven by the need to deliver, to return that investment for the community.
To answer to your shareholders, the people.
To challenge councils to work with you.
To make neighbourhoods the places people want to live.
It's is something you've got to be willing to take on.
The Localism Act is giving you that revolutionary opportunity.
You now have a 'Community Right to Challenge' - a way to takeover local services.
You now have a 'Community Right to Bid' - a way to save local assets like leisure centres, playing fields or libraries.
You now have a right - through neighbourhood planning - to influence the feel and future of the places we call home.
Up and down the country people are already getting involved, bringing new ideas to the table.
In Cold Norton, villagers banded together to run their local pub, making it more than a place to grab a pint, a community hub with classes for senior citizens and activities for kids.
In Leeds volunteers took over a two million pound community drug treatment centre.
Conclusion
The future is no longer fixed by solutions of the past. It will be built on your ambitions and actions.
We are opening up public services, but it is up to you to lead the revolution.
Use your expertise, your creativity and your determination - it is in this room today - work for local people.
The new rights are at your disposal.
Transparency will show you the opportunities.
Work with councils. Prove your value.
It's about the people and the communities.
It's about making neighbourhoods the places people want to bring up kids
… the places where folks know they have got support even in tough times
… the places they are proud to call home.
Go into your community, make friends and influence people and places locally.
Published 14 March 2012