Speech
Baroness Neville-Rolfe speech at SAIC event in London
Baroness Neville-Rolfe discusses the importance of branding at SAIC event in London, 16 December 2016.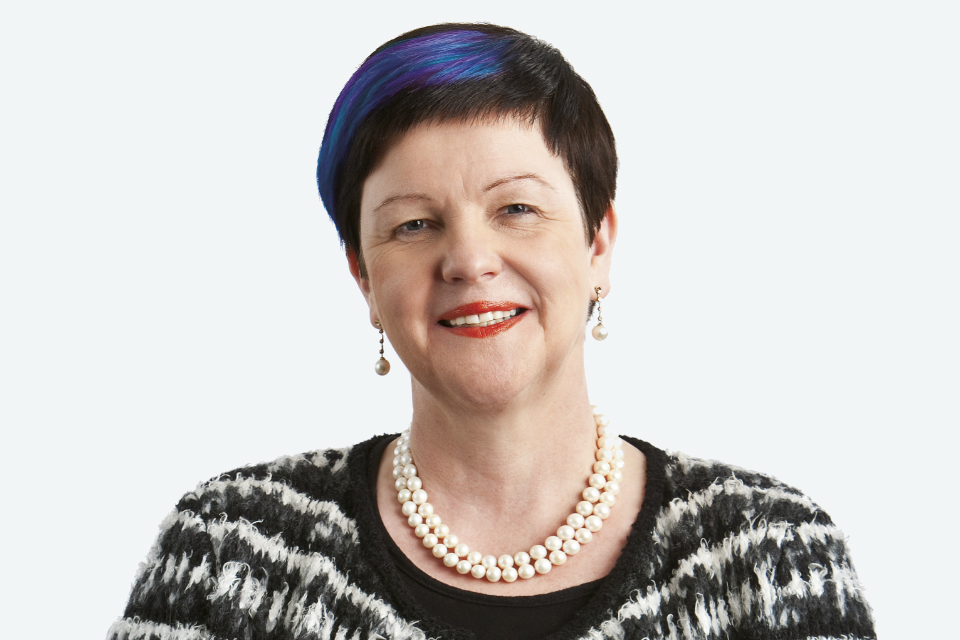 I'm delighted to be here today to talk about the UK's trade mark systems and share some of my reflections on brands.
As Minister for IP, I appreciate the important role that branding plays in the UK economy. But, what some of you may not know is that I also have first-hand experience of brands in a business environment. Having worked at Tesco, ITV and PWC, I've seen the impact a strong brand has on company turnover.
In the UK and China, brands shape our culture and our lives and many of us remember fondly the brands that we grew up with.
Brands are increasingly becoming international – where once we had brands with significance only in one country, brands now increasingly cross boundaries to become part of a global narrative.
The digital revolution has changed our lives significantly and at every level – from how we call a cab to how we purchase goods. And Chinese companies (such as Alibaba, Baidu, and Xiaomi who are here today) are increasingly at the cutting edge of this.
Policy makers have a responsibility to adapt to our changing world and its systems and – of course– intellectual property is no exception. It's important that IP is able to support the challenges of progress, of innovation and commerce.
Importance of brands
In the UK, branded companies are associated with higher wages, greater productivity, and stronger export performance. One pound (£1) invested in R&D in the branded sector delivers almost twice as much added value as the same amount invested in the non-branded sector, and a trusted brand will find it much easier to extend into new product lines and launch themselves in new international markets. Whilst the numbers may not be exactly the same in China, I'm certain that the benefits of branding are similar.
Of course, the impact of branding goes wider than economic benefit for the companies concerned: brands must deliver on their promises to sustain and build their growth, they must innovate continually to retain the loyalty of their customers, which of course means greater choice, quality and benefit for consumers as a whole.
IP system
Branding relies heavily on intellectual property rights, and I believe that robust domestic IP systems play an integral role in giving brands the opportunity to thrive.
The trade mark system is key for brands looking to build and protect their identity. Ours functions well; last year we received over 54,000 applications for UK national marks. Our examiners take just 5 days to complete the first examination and, including the opposition period, a registered trade mark can be obtained in under four months. I know the filing figures are dwarfed by those experienced by the Chinese trade mark office and that presents its own challenges .
But in any system – no matter how successful – there is always room for improvement. As we all know, the UK voted to leave the European Union. But currently we are still members and as such, we are progressing with the transposition of the revised EU Trade Marks Directive which has to be implemented by January 2019. In general, the UK supported the reform package which we consider provides for a modernised system and brings clear business benefit making the process for trade mark protection easier, cheaper and clearer to use.
When we leave the EU, it will affect organisations who have existing EU Trade Marks and Registered Community Designs. Let me assure you that my officials at the Intellectual Property Office are working hard to find the right solution to this complex issue. I met with users of the system immediately following the referendum and it was clear that users of the system are eager to be involved in helping find the best solution.
We can't talk about brands without touching on the topic of enforcement. Everyone thinks of online infringement as only affecting copyright, but this isn't the case. The growth in websites across the world selling counterfeit goods is also a concern. This affects everyone – consumers cannot tell that the goods are counterfeit and may pay the brand market rate for a cheap and shoddy fake, and brand owners lose out on the revenue from their products.
That is why our Police Intellectual Property Crime Unit has suspended over 13,000 websites selling counterfeit goods, investigated property crime worth £34.5 million concerning counterfeit goods of digital piracy, and arrested 66 people for fraud, counterfeiting and cyber enabled offences. All this in only three years.
Relationship with China
I hope that we can continue to work together and learn from each other. Our IP systems can be quite different, but this has not stopped us from building up a strong relationship.
We both understand the importance of a balanced IP framework, we both share the vision of a world in which global challenges are addressed by innovation and we both understand that this is not possible alone.
This year has been extremely successful for our relationship:
in August I visited China accompanied by a delegation of Judges and representatives from the IP Professions and participated in the 2016 UK-China IP Symposium.
the IPO has witnessed MOUs on IP protection between the China Britain Business Council and Alibaba, Tencent, Baidu and JD.com respectively.
we also agreed some key outcomes as part of the Economic and Financial Dialogue discussions led by the Chancellor last month –including closer collaboration on registration and enforcement of trademarks and changes to trade mark practice in China that will tackle systematic bad faith applications.
When I visited, I saw that British brands are becoming increasingly popular with Chinese consumers. Brands such as Whittards and Fortnum and Masons who have seen progress in the Chinese IP system. Our retailers are visible in shopping malls and e-commerce platforms:
New Look have 90 physical stores across China;
Debenhams are bringing "online to offline" retail innovation to China, with a physical showcase driving online sales; and
British SMEs are participating in e-commerce activity, with Cambridge Satchel prominent in Alibaba's "singles day" event, and 20 UK beauty brands due to feature in a JD Worldwide pop-up promotion in the new year.
And this is by no means one-way traffic. British consumers have been familiar with Chinese brands such as Tsingdao beer and Lenovo laptops for years. And now a new generation of Chinese consumer brands is entering the UK, for example I am delighted that Chinese fashion brand Urban Revivo is due to open its first UK store by the end of 2017.
As a former businesswoman, I welcome these investments and the expanding retail links between our two countries.
I am also delighted that we are able to host Vice Minister Liu and delegations from the State Administration for Industry and Commerce, the Chinese Judiciary and academia, and several high profile brands themselves.
To support our strong and continued business engagement, we must think carefully about how we support businesses on both sides – to be able to navigate each other's trade mark systems and take advantage of the opportunities offered in each other's markets. And we must keep up the good work we're doing to provide information to Chinese companies about how to protect their IP in the UK and Europe as well as supporting British businesses looking to work in China.
I've seen – first hand – how strong this relationship is. When I visited China in August, I discussed with Vice Minister Liu the importance of cases being dealt with based on their merits. I was pleased to see that two cases have been resolved recently in favour of the British companies involved – which shows that the Chinese system can work for UK companies that engage with it.
We have a number of shared problems also, including global IP enforcement and the rise in issues surrounding trade mark applications not being made in good faith. We have much to work together on and have much to learn from one another.
Conclusion
So, to conclude, I believe that the UK-China relationship will continue to thrive. Both British and Chinese businesses have a great deal to gain from investing in their brands and, as governments, we must work in partnership to make sure that we do all we can to give businesses the competitive frameworks in which they can be successful.
I look forward to continuing our work together. Thank you for your time.
Published 19 December 2016