Speech
Attorney General's keynote address to the 32nd Cambridge International Symposium on Economic Crime on Tuesday 2 September 2014
A speech given by the Attoreny General to the 32nd Cambridge International Symposium on Economic Crime on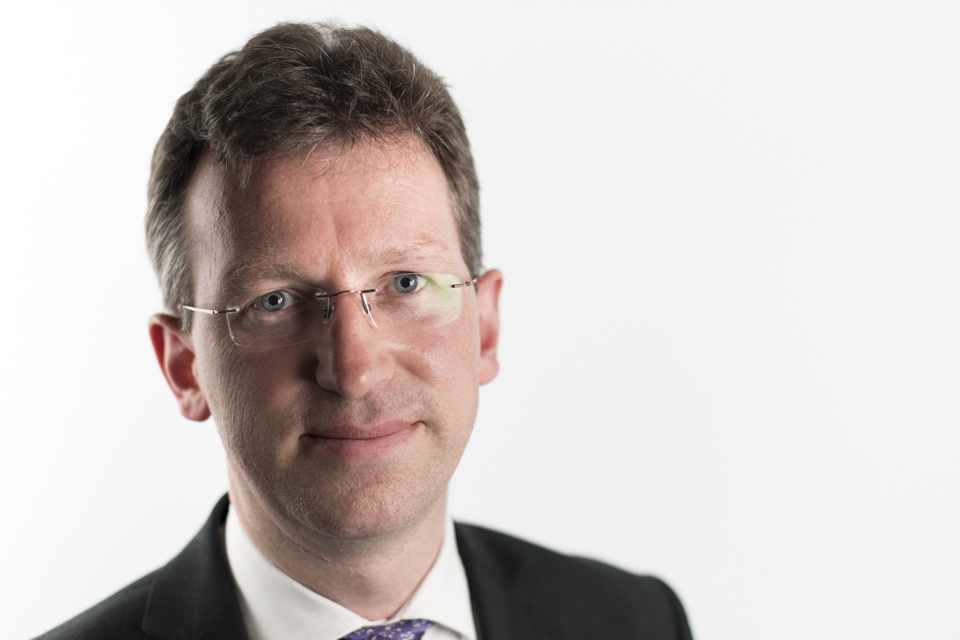 Shield, Sword and Achilles Heel in the fight against economic crime
It is a pleasure to have the opportunity to speak to you today, on the first morning of the 32nd Cambridge Symposium on Economic Crime.
Firstly I thank Professor Barry Rider for inviting me here, and the organisers and sponsors for their support for this event.
I also congratulate Professor Rider on his appointment earlier this year as an OBE for services to the prevention of economic crime. As I am sure you know, alongside his distinguished academic and legal career, Professor Rider has been the driving force behind this event for over 30 years which is an outstanding achievement.
I was appointed as the UK's Attorney General in early July, a few days before the Parliament's summer recess.
After a change of Government ministers, one of the first tasks is to review diary commitments. This exercise revealed that my first official speaking engagement as the Government's Attorney General is to you this morning, at the Cambridge International Symposium on Economic Crime.
My predecessor as Attorney General, The Rt Hon Dominic Grieve, attended the Symposium in previous years and holds this event in very high regard.
This a remarkable event. Each year it attracts an impressive group of experts from a range of different backgrounds, including government, civil society, business and academia.
The Symposium is now in its 32nd year but, in the modern global economy, economic crime is more pervasive than ever before. So I am very pleased to make my first speech as the UK's Attorney General at this important and internationally recognised event.
The theme of this year's Symposium is information, and the opportunities and difficulties that information can present to those charged with tackling economic crime. As the first speaker this morning I will try to develop this subject, and touch on some of the issues that I expect others will address in more detail later this week.
However firstly I want to say a little about the threat posed to society by economic crime and what the UK Government is doing about it.
In the UK and around the world, awareness of economic crime and the damages it causes is greater than ever before.
Over the past few years, allegations of misconduct in the financial services sector have become far too regular an occurrence.
Problems in the banking industry have been well documented. The most high profile case in the UK is the LIBOR scandal; allegations that bankers colluded to manipulate the LIBOR lending rate.
Manipulation of other bench mark rates, notably in foreign exchange markets, has been alleged in many jurisdictions. Regulators and law enforcement agencies in countries around the world are now investigating allegations of manipulation of Forex.
These scandals have undermined public confidence in the integrity of key institutions and markets. This has obliged Governments to act to address the failure of business to operate in a responsible and lawful fashion.
In the UK, in the Financial Services and Markets Act 2012 the UK Government legislated to create a new criminal offence of making misleading statements in relation to benchmarks. Currently this only covers LIBOR. However in June this year the Chancellor of the Exchequer announced that the definition of benchmark in the Act will be extended to include Forex.
Benchmark rates are often used in complex derivative financial products and so it can be difficult to identify the extent of the losses that rate rigging activity has caused. Initially it may appear that the losses are sustained by corporations and institutional investors and sometimes this is mistakenly perceived as "victimless crime".
However, ultimately, the losses will fall on members of the public, by reducing the value of investments and pensions funds, or increasing the prices people pay for goods.
Economic crime encompasses a wide range of unlawful activities, much of which is targeted directly at individuals. Organised crime groups increasingly make use of technology to defraud bank accounts and clone credit cards. The losses are smaller in relative terms, but are still devastating to individual victims concerned.
The United Kingdom is the home of a global financial and business centre and has a responsibility to play a leading role in efforts to tackle economic crime and corruption.
This Government has made it a priority to ensure we have the correct laws and structures in place tackle fraud and corruption, and to improve detection of money laundering.
We also need to have an accurate assessment of future risks that we face and ensure that we are using our resources as effectively as possible.
Since last year's Symposium there have been a number of noteworthy developments in UK law enforcement's response to economic crime;
Last year the Serious Fraud Office announced its first charges brought under the Bribery Act 2010. In October 2013 the National Crime Agency opened for business. The National Crime Agency hosts an intelligence hub, economic crime command and cyber-crime unit. The NCA will play a vital role in assessing the risks we face from economic crime and informing our response to it.
In February this year, Deferred Prosecution Agreements (or DPAs) came into force in England & Wales. DPAs give prosecutors flexibility to deal with corporate offending where prosecution and the associated consequences (for example, reputational damage and redundancies) are not in the public interest.
The Government is legislating to implement a central registry of company beneficial ownership, to identify and tackle misuse of companies to hide criminal assets. Enhanced transparency of company ownership will help us to tackle tax evasion, corruption and money laundering.
However the evolving nature of economic crime means we need to continue to find and develop new ways to expose and combat it.
Government officials are considering proposals for the creation of an offence of a corporate failure to prevent economic crime, modelled on the Bribery Act section 7 offence.
Shortly, the UK Government will publish the first ever national anti-corruption plan.
The subject of this year's Symposium is information. Undoubtedly, the greatest innovation in society over the past few years has been the development of digital technology and the internet to revolutionise the way we use, store and share information.
I see this week's programme includes a number of seminars which are focussed on cyber-crime, and the use of information technology to commit and also to prevent economic crime.
Rapid advances in technology have transformed the ways in which we can communicate and conduct transactions.
However these developments have also created new vulnerabilities which are being exploited by criminals.
Over the past decade there has been staggering growth in the amount of information which individuals and companies store in cyber-space. There has been a similar growth in the use of smart-phones, tablets and other devices connected to the internet.
This technology has changed the ways in which criminals can engage with their victims. Organised criminal gangs are using sophisticated techniques to steal that information, and use it to commit serious offences.
Cyber criminals target individuals' personal data, addresses, and passwords in order to commit frauds.
Businesses are susceptible to online attacks which are intended to steal high-value intellectual property, such as product designs and other trade secrets.
However digital information and technology also provides law enforcement with valuable new forms of information and tools to combat economic crimes.
Mobile cell site evidence is now routinely used in criminal investigations and trials to identify and locate criminals, and prove links to accomplices and the proceeds of their crimes.
The use of "big data" analysis has the potential to assist law enforcement and business to identify trends and patterns of criminality that would have otherwise gone undetected.
Individuals can use the same technology to protect themselves, by taking simple steps such as using anti-virus software and keeping their operating systems up to date.
However the sheer volume of digital information that is now retained can in itself be problematic for law enforcement.
Prosecutors, particularly those concerned with complex economic crimes, have to review ever increasing quantities of digital material, including encrypted or password protected files. This must be done in accordance with strict legal standards, but also within cost and time limits.
For organisations and companies that find themselves involved in economic crime, there are costs involved in storing data, and then challenges in locating and retrieving historic information which may be stored on old systems.
The international nature of the World Wide Web enables cyber criminals to attack victims who live in other jurisdictions. This further complicates the task for law enforcement agencies and investigators to identify the origins of these attacks, and to access evidence located in different jurisdictions. Once law enforcement has identified the jurisdiction in which evidence is located, usually it must be acquired via mutual legal assistance (MLA) processes. These processes can be time consuming and expensive, and executing these MLA requests sometimes imposes significant demands on another state.
In July this year my Office hosted an international conference specifically to discuss international co-operation to address cyber-crime. It was recognised that the volume of requests for co-operation under MLA processes will inevitably rise with proliferation of technology and increased cybercrime capacity across the globe.
The speed of technological advances, and increases in the forms and volume of digital information have undoubtedly made the task of fighting economic crime more complex. However the same new technological advances offer new possibilities to develop tools and systems to detect and prevent economic crimes.
A strategic objective of UK Government is to improve the international capacity and co-operation to tackle cyber-threats and increase resilience. The international nature of cyber-crime requires a response co-ordinated at an international level. It is essential that all countries have the capacity to tackle threats and to protect their own, and others', online interests. This Symposium provides a valuable opportunity for policy makers and practitioners from different countries to meet, share experiences and ensure we are working together as effectively as possible to tackle modern economic crime.
Thank you for your attention and for inviting me here today. I hope this week's symposium will be a thought-provoking and enjoyable experience for all of you.
Published 5 September 2014