Corporate report
TC01 – Half Height IP-2 ISO Container
Relevant documentation for this package design.
Documents
Details
LLWR manages the entire lifecycle of all supplied Package designs; from design, manufacturing, testing, licence management, with additional maintenance and engineering support for re-usable package designs.
TC01 Licence Extension Letter for Certificate of Approval Issue 9 Licence Expiry Date: 31/12/2018
Certificate of Approval Issue 10 (applicable to disposal only) Licence Expiry Date: 31/07/2019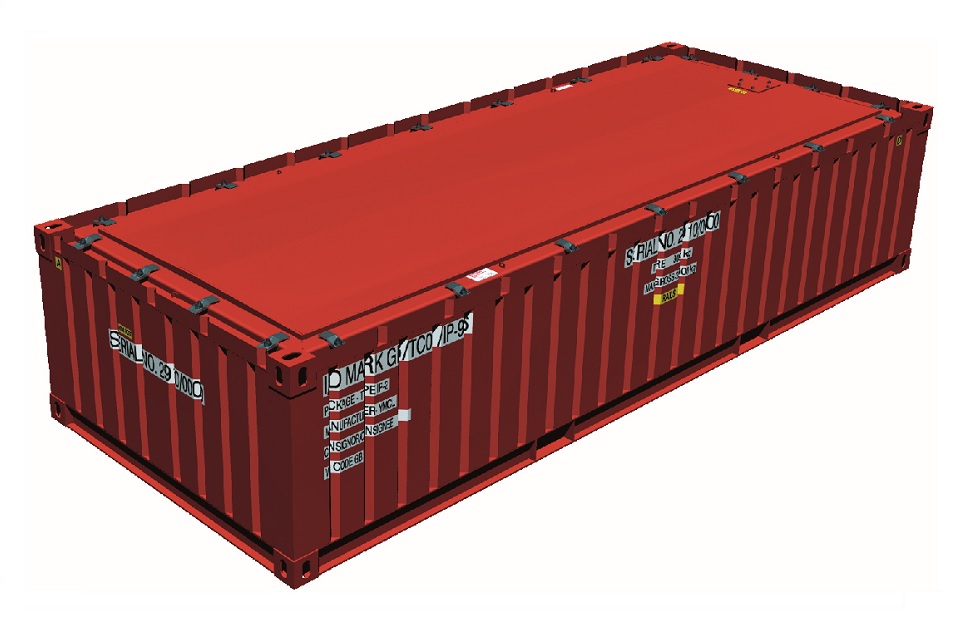 Published 1 March 2017
Last updated 20 December 2018
+ show all updates
New Licence Extension letter for TC01 added.
First published.