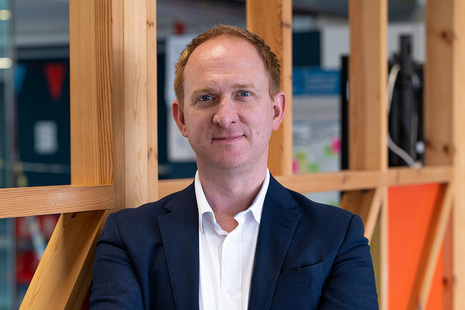 Biography
Tom Read became the Chief Executive Officer of the Government Digital Service (GDS) in February 2021. Tom joined GDS from the Ministry of Justice (MoJ) where he was Chief Digital and Information Officer. While at MOJ he spearheaded reforms to modernise technology used across prisons and the legal aid service.
Tom is a digital technologist by background with experience across a range of industries including banking, media, and consulting. Tom was Head of Applications at the Guardian Media Group from 2008 before joining HMG as Cabinet Office Chief Technology Officer in 2013.
Chief Executive Officer, Government Digital Service
The Chief Executive Officer (CEO) leads the Government Digital Service, delivering services for users and government including GOV.UK, Digital Identity and Government as a Platform. The CEO is also a member of the Cabinet Office's Executive Committee.