Admiral Sir Tim Fraser KCB ADC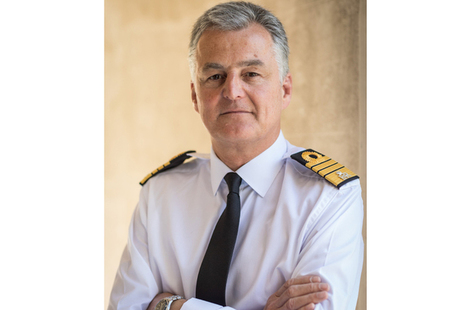 Biography
Tim Fraser was educated at Lord Williams' School in Oxfordshire and joined the Royal Navy in 1982. A surface warfare officer, he has had the privilege of commanding 4 ships: the patrol craft HMS Archer (1989 to 1991); the T42 Destroyers HMS Gloucester (1997 to 1998) and HMS Cardiff (as the Captain Fifth Destroyer Squadron, 2001 to 2003) and the aircraft carrier HMS Illustrious (2006 to 2007).
He has served as the United Kingdom Maritime Component Commander in Bahrain (2010 to 2011); and as the Senior British Military Advisor in US Central Command HQ in Tampa, Florida (2012 to 2014) and from 2017 as the Chief of Joint Operations at the PJHQ, prior to promoting to 4* as Vice Chief of Defence Staff in May 2019.
In between sea and operational appointments, he has served in a diverse range of shore roles, but predominantly on the Central Staff in the Ministry of Defence. Most recently (2014 to 2017) he served as the Assistant Chief of Defence Staff (Capability and Force Design) focusing on the 2015 Strategic Defence and Security Review.
He was made a Knight Commander of the Order of the Bath in the 2020 Queen's Birthday Honours List. He is married to Alison and they have 4 children.
Vice Chief of the Defence Staff
The Vice Chief of the Defence Staff deputises for the Chief of the Defence Staff and has responsibility for running the armed forces aspects of defence business, principally through the central staff.
Responsibilities
VCDS is responsible for:
deputising for CDS (in particular as Military Strategic Commander)
co-ordinating delivery of top-level decisions-making, implementation and monitoring progress
leading senior military judgement for the future development of the armed forces including the definition and delivery for military capability requirements; and being capability sponsor for capital projects and programmes
Defence Board lead for military personnel and training (including Reserves)
leading the preparation of the armed forces input to SDSRs
(with CDS) conduct of the military strategic dialogue