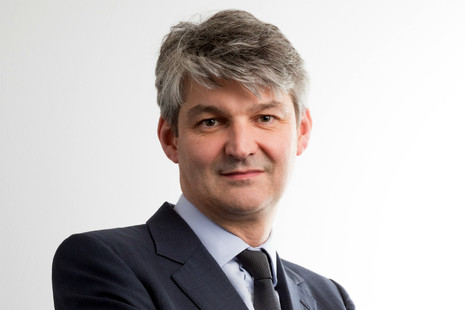 Biography
Stephen became Permanent Secretary for the Ministry of Defence (MOD) in April 2016.
Prior to MOD he was Permanent Secretary for Department of Energy & Climate Change.
Stephen spent 9 years at the Shareholder Executive and was appointed Chief Executive in June 2007. Before that he spent 10 years at Deutsche Bank, where he was the head of the European media team working on a wide range of capital raisings, acquisitions and divestments in all the sub-sectors of the media industry. Before the City, Stephen spent 5 years as a strategic consultant.
Stephen also sat on the board of the London Organising Committee of the Olympic Games and Paralympic Games and is a trustee of the Charities Aid Foundation.
Permanent Secretary
The Permanent Secretary is the government's principal civilian adviser on defence, has primary responsibility for policy, finance and planning, and is the Departmental Accounting Officer. He or she reports to the Head of the Civil Service and is a member of the Defence Council, and the Defence Board. He or she co-chairs, with Chief of the Defence Staff (CDS), the Defence Strategy Group.
Responsibilities
The Permanent Secretary's responsibilities include:
leading defence (with CDS)
setting strategy for defence, including corporate strategy (subject to ministers' direction, and together with CDS)
heading the Department of State and the MOD Civil Service
providing policy advice to ministers and leading the relationship with other government departments;
the overall organisation, management and staffing of defence
performing the full range of Accounting Officer responsibilities, including the delegation of financial and other authority and accountability to senior colleagues, with personal accountability to Parliament for the economic, efficient and effective use of defence resources
Previous roles in government
Permanent Secretary, DECC

Chief Executive, Shareholder Executive